The WooCommerce landscape has massive potential, and it keeps on growing with time. This article looks into everything you need to do to create a multilingual WooCommerce store and target the customer base in the Latin American region. You will also learn about the best 5 plugins to take your online store international.
Creating Multilingual WooCommerce Store: The Steps Required
Here we will be walking you through the steps of creating a WooCommerce multilingual store by making use of the Weglot plugin.
You may utilize the Weglot plugin to translate your WooCommerce multilingual store from more than a hundred original languages to target languages. You can select from French to Spanish, vice versa, or several other language combinations. This certain feature can be very useful for you if you want to translate content to any of the local languages in Latin America.
Download our ebook (it's free!) and get to know this market full of opportunities.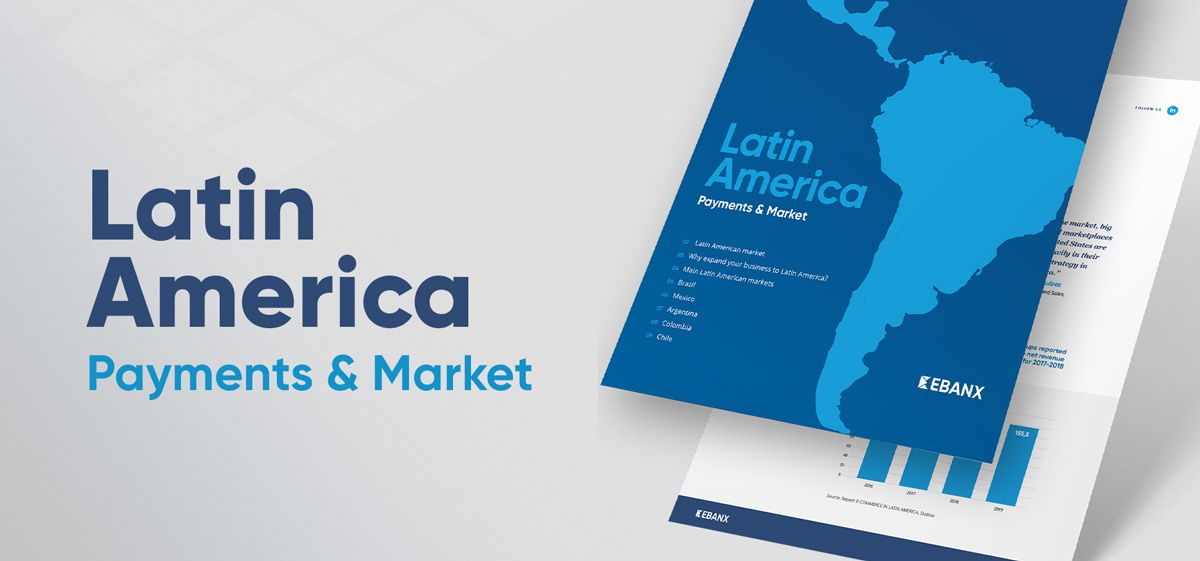 Step 1: Installation of Weglot Translation Plugin
The first step you have to take to create a WooCommerce multilingual store is to register for a Weglot account. After creating your user account, the system will ask you to create a new project. You may choose any name for this project, such as "My WooCommerce Multilingual Store." When you have named the project, head over to Project settings, and copy-paste the API key. You need this key to connect WooCommerce to the translation service.
When you are done with this, sign in to your WordPress.org site with your credentials and navigate towards Plugins > Add New. Look for the plugin and install this plugin on your site. You will need to activate the plugin after you install it.
From the WordPress backend, head to Weglot and put in your API key. Next, choose the original language. This is the language your multilingual WooCommerce online store is presently in. After this, choose your destination language –the particular language you would like to translate your store to. If you are targeting customers in Latin American countries, the destination language should correspond with one of these nations.
Click the button that reads "Save changes" to proceed further.
Step 2: Translation of Product Pages
Apart from translating pages and posts, Weglot translates custom taxonomies and tailored post types. These include different WooCommerce products and their tags and categories.
Hence, when you add product pages to your WooCommerce multilingual store, Weglot will automatically translate them for you.
You can find your translated products in your Weglot account's translated section in addition to your translated pages, posts, and any other content. You can perform any translation management tasks here.
You may utilize the Visual Editor to check and edit the translations as per your needs.
Head over to Translations > Visual Editor from your account. Tap on the Start editing button that would allow you to observe your website in the visual editor. Here, you can edit any details of the products you are selling.
You can gain access to individual translations as well through the Translations screen present in the dashboard of your Weglot account. Tap on the Details icon adjacent to translation, and you can view and edit the translation history.
Step 3: Translate your cart page, shop page, and checkout page
Apart from individual items, the Weglot plugin will translate the shop page, check out pages and cart pages of your WooCommerce multilingual store.
What that means is that the complete process of purchasing happens in the user's language. Hence, you do not have to lose any of your potential consumers since they have to transition to the English language.
Weglot will translate any of your store pages for you automatically when you include them in your website. Moreover, the plugin will also translate any kind of widgets like the cart widget.
You can begin by creating your checkout and cart pages if you do not have these already. Build empty static pages for every one of these elements. WooCommerce will then populate them automatically with the appropriate content of the cart, checkout, and so forth.
There is no need for you to build a primary store page. WooCommerce will carry out this task for you.
Next, head over to WooCommerce > Settings > Advanced and choose the particular pages you have built and assigned them to the pertinent types of WooCommerce pages.
Weglot plugin will translate these pages for you automatically from your default standard language. Therefore, if you are targeting Brazil in Latin America, for example, Weglot can translate your pages to Portuguese as this is the national language in the country. Head over to the Translation screen to find your translated pages. This screen is present in your plugin dashboard.
Step 4: Translate Page of your Account
The next step you have to take is translating your account's page.
Weglot will translate the Account page of your WooCommerce multilingual store. What that means is that the consumers who use translated languages in Latin America can handle their accounts and gain a superior user experience post purchasing.
In order to accomplish this, create an empty page for your store's Account page in WordPress.org. Next, navigate to WooCommerce > Settings > Advanced and choose the page you just built as your main account page. Save all the changes you have made.
Now when a consumer in any Latin American market explores the Account page, they can see their order history and details in their own native language.
Step 5: Translate Critical Search Engine Optimization Elements
Your WooCommerce multilingual store site will have important components that are vital for SEO. These components can assist you in ranking more highly on Google and other similar search engines.
Such components include:
– Post and page titles
– URL slugs for pages, posts, and types of custom post
– Post meta and page descriptions
– Product tags and categories
– Image alt and title tags
With the help of the translations plugins, you can easily translate all of these elements. This is also the last step in creating a multilingual WooCommerce store.
Tips for starting an international WooCommerce Store in Latin America
There are certain important things to keep in mind if you are looking to start an international WooCommerce store in Latin America. To that end, be sure to follow these useful tips if you are looking to tap into any of the Latin American markets with your multilingual WooCommerce store.
Obtain WooCommerce in your destination language
It is only common sense that if you would like to sell to individuals living in Latin American countries, you should be able to speak their local language.
WooCommerce comes in English by default. You can download the plugin's translated version from WordPress if you want to switch to another language.
After you have managed to add basic language support, check out WordPress.org for any extra plugins that may be useful for the particular region or language you are targeting. As a case to point, WooCommerce for most Latin American countries adds additional address fields in the checkout space. You will also see a field to put in the name of the recipient in simple characters. The majority of the Latin American WooCommerce multilingual stores have this field.
Add the Required VAT and Taxes
A multilingual WooCommerce store intends to make the whole procedure of setting up and establishing taxes very simple. However, you still need to follow the tax regulations and rules of the nations you want to sell to (Latin American countries in your case).
Be sure to thoroughly research the taxes in the Latin American jurisdictions you want to ship your goods to. Next, put up website rules so that the taxes are appropriately applied. It may be the case that you will just require a single rule or even need several of them!
Furthermore, it is best to add all Vat and tax-related information on your product pages. When you do this, all your Latin consumers are fully aware, and they are not taken aback by the extra fees when they click on checkout.
Testing Shipping Methods Before you set up Relevant Options
It is quite easy for anyone to assume that you are well aware of what the ideal shipping strategy will be. That is particularly true if you reside in the region you want to sell to (Latin America in your case). However, what if you are not aware?
You might be residing near the location you will be shipping your products to. Even then, it is still wise to test several shipping carriers and their speeds before you set up the relevant options in your WooCommerce online store. After all, what worked fine for you perhaps may not work for your consumers.
You would want to observe how swiftly your packages arrive at the doorstep and what precise condition they are in. In addition, you will also want to check out how fast-tracking details are generated and dispatched to you. Moreover, you would also want to know what sorts of integrations every shipping carrier has with your WooCommerce multilingual store.
A shipping method test is a perfect way that you can use to try out both new methods and familiar ones. One of the best ways to test the shipping methods is to contact family and friends who may be willing to receive a few test packages on your behalf.
Read also: USPS x UPS x DHL x FEDEX – What's the best carrier to ship from the US to Brazil?
Why you should consider offering Local Payment Methods in your WooCommerce Store
For the majority of online retailers, e-merchants, and other brands selling via multilingual WooCommerce stores, credit card networks (international) are the preferred payment solution. This is an effective approach in North American and European eCommerce markets. In these markets, most of the online customers have credit cards and often use them for online shopping.
However, when you talk about the WooCommerce landscape in the Latin American region, just 1 out of 3 customers own a credit card. Furthermore, even individuals who own a credit card may not be able to buy from international online brand sites such as yours. It's a great moment for innovative companies to localize their business and grow in Latin America. Global brands that are already selling in the market have positioned themselves as early adopters, and are experiencing great results in the region. For those not in the region, there is still time to catch up.
You can just address a minor segment of your consumers if you only provide the credit card option for the Latin American buyers. Hence, it is imperative to enable local payment methods (apart from credit cards) that consumers often use in Latin American markets. In this way, more people can buy from you, and that will help you generate greater revenue through your WooCommerce store.
5 WooCommerce extensions/plugins to make your global store feel local
The following are 5 of the best WooCommerce plugins to make your global online store feel more local to the customers in the region you are targeting.
Beeketing for WooCommerce
Beeketing for WooCommerce is definitely one of the best WooCommerce plugins to make your global store seem local in the Latin American market. Many users consider Beeketing as a splendid and all-encompassing plugin tool for WooCommerce. The developers have packed more than 9 marketing features into this plugin, including useful tools for hiking up online sales, cart abandonment, and considerably enhancing your email marketing.
In addition, this plugin provides cross-selling and up-selling as well as bundling to better your online cart values. Moreover, Beeketing for WooCommerce offers discounts and coupons as well at any place you want in the checkout process. You can also select from a plethora of templates for emails and abandoned cart popups. If you are selling to customers in the Latin American region, you can pick a localized template that the people here can connect to.
Polylang
The Polylang Woocommerce is another fantastic plugin that you can use to create a multilingual or bilingual WordPress website for your global WooCommerce store. You write pages, posts, post tags and create categories as you normally do, and then establish the particular language for every one of them.
Furthermore, with Polylang, you may make use of as many languages as you like. You can use this feature to your advantage to target the different countries in Latin America. Most of these nations speak different languages. Polylang WooCommerce supports RTL scripts as well. WordPress languages are updated and downloaded automatically.
Moreover, you can translate pages, posts, categories, media, widgets and menus, and much more! If you are looking to translate different kinds of texts to localize your WooCommerce store, then Polylang is probably your best bet.
Booster for WooCommerce
The Booster for WooCommerce plugin boasts an incredible assortment of features. A few of these useful features include currencies, bulk price converting, and global discounts, to name a few.
You can modify currencies and pricing with tools for price formats, multicurrency and wholesale pricing. Furthermore, with the Booster for WooCommerce plugin, you can adjust price labels and buttons with features for free price labels and customized price labels.
You can also customize your products with certain features for input fields, product imaging, etc. Here, you will have the flexibility to tailor according to the local Latin American market you intend to sell to Renovate the checkout and cart with the assistance of checkout fees, core fields, and empty cart buttons.
YITH WooCommerce Compare
The YITH WooCommerce Compare plugin will prove to be an immensely useful one for you if you are selling certain products via your WooCommerce Multilingual store, where customers can directly compare features side-by-side.
So what you do is that you install the plugin, pre-set the attributes you want to compare for every product, and then include the Compare button that your consumers can tap on.
When the customer clicks on this button, a popup will appear and place the compared items adjacent to each other. If you would like to give your Latin American consumers the benefit of comparing different products before they place an order, the YITH WooCommerce Compare plugin is ideal for you.
YITH WooCommerce Wishlist
YITH WooCommerce Wishlist imitates the list of "Favorites" that you are likely to across on several large ecommerce online stores such as eBay and Amazon. This plugin might not be ideal for every brand who would like to start a WooCommerce multilingual store. However, it usually makes sense to provide your consumers with a certain way to save particular products for a later time.
The YITH WooCommerce Wishlist plugin seamlessly integrates with WooCommerce. Consumers can then find their favorite items to buy later on after they check back in. This bumps up your own product sales considerably and makes for a pleasant interface for your consumers.
Let's say you have an established and large online brand and a large customer base in your target area (Latin America in your case). Then you certainly ought to opt for the YITH WooCommerce Wishlist plugin for your multilingual WooCommerce store.
Have a complete overview with insights about Latin America, its e-commerce market, and the main payment trends through our whitepaper. Download now and get to know this market full of opportunities.
How EBANX Retail Markeplace solution works
See how our all-in-one payment solution works to boost retail marketplaces in Latin America.