Why your e-commerce store needs strong privacy policies
From helping you avoid future legal complications to increasing trust among customers. Learn about the importance of Privacy Policies for e-commerces.
Everyday, people submit their personal information online: their first and last name, email, physical address, birth date, credit card information, bank data, navigation history, browsing preferences and many other types of information. All of this is of extreme utility when people are shopping online. So, that's why when a customer trusts your e-commerce store with their personal information it is very important to make sure that their data is secure from outsiders.
But how can you guarantee such safety for your customers? And what are the advantages of data protection?
Discover how to send international mass payments to your local suppliers and gig workers in Latin America, in the way they want to be paid. In this material, you will find out all about the EBANX Payout solution.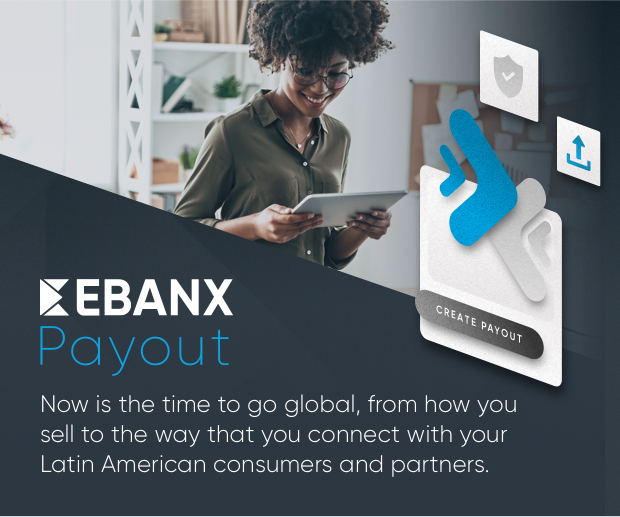 What is a privacy policy?
A privacy policy is a combination of terms and conditions which establishes what kind of information a website will receive from the user as well as what they will do with that information at hand. In other words, a privacy policy is what details the use of customer data for commercial and social purposes. You can always check the  footer of the website or the sign-up section in order to learn about whether or not the website has a public privacy policy.
The terms and conditions of a privacy policy should explain to consumers where their data will be collected, how the merchant will gather their information, how (and if) the merchant will share it, how secure the storage of this information will be, what part of the information will the customer have access to, what are their choices towards agreeing or not with some conditions.
Why should your business have and provide a privacy policy?
Data leaks have already played a huge role in many polemic affairs. These events have included commercial episodes that cause companies to lose a big number of customers and face legal actions that could result in lengthy and expensive legal action.
Additionally, data leaks can also expand into the political realm – which in many occasions can play an ever larger role – as in becoming a strong tool that could influence the outcome of a presidential election or even an impeachment process.
In past events, Facebook has had a big problem concerning data insecurity. Thousands of users were victims of their data being misused for political and commercial motives and that sparked a lot of controversy towards Facebook's brand image. The hashtag #deletefacebook started to appear all over the internet, including on influential profiles such as Elon Musk's Twitter account.
These consequences reinforce the attention we must give when it comes to customers' personal information. And it also reinforces why every e-commerce needs a strong privacy policy with terms and conditions that protect sensitive customer information. Because no one is completely safe when it comes to information on the internet, always tend to this matter with extreme care and focus.
As a merchant, it is of the utmost importance to provide a safe environment for your customers on your website. This includes ensuring that your visitors can navigate, research, consume and purchase securely. customer privacy generates a lot more consumer trust towards your brand and business enabling  your company to develop and increase its size and profit with a healthy customer base and strong brand recognition.
This is why it is always advisable to display your privacy policy in plain sight. One of the many advantages of data protection is that it fortifies your relationship with customers. Customers tend to be reluctant towards exposing their own personal data on the internet, therefore you should deliver and secure their information in order to make your consumers feel more faithful to your company and, thus, develop a more stable and long term relationship with them.
Customers' most valuable resource on the web is their personal information, so, when they share it on your website they are making a vow of confidence. Always keep in your mind that one of the worst things that an e-commerce business can do is to misuse personal data. Most cases lead to purchase cancellation and, in some cases, it may even cause legal actions to be held against your company.
What are the benefits of having a privacy policy?
Not only is it a necessity, but there are also a great deal of benefits and advantages to securing and protecting data.
Would you ever recommend an unsafe business place for your friends and acquaintances to go shopping? Probably not, right?
That's how it happens on almost every commercial medium. If you provide a safe environment for your customers to navigate, with intuitive instructions on how to browse and how to understand the safety you offer, they are much more likely to buy again from you and thus build a long term relationship that will attract more online customers.
One of the best ways to advertise your business is through positive consumer opinion. The better the experience, the more likely that shoppers will share your website with others that could become new consumers and so on.
So, let's sum it up with a list of benefits and advantages of having a privacy policy in your website:
– Builds consumer trust.
– Allows your customers to maintain a long term relationship with your company's website.
– Is an excellent way for your business to show transparency.
– Helps to prove your website is a safe and welcoming environment to navigate.
– Certifies your company's reputation.
– Improves your brand's ethical conduct awareness with the public and the market.
– Is an easy way of introducing your terms and conditions of use to your potential and actual customers.
– Prevents legal implications when your company experiences commercial transactions that could face problems and also helps in explaining where legal disputes would be held, such as in cases where there is state or even country differentiation.
– Reminds users that the content your website displays is propriety of your company thus avoiding plagiarism and content theft.
– Establishes what rules your consumers must follow in order to purchase in your website domain.
Privacy Policies Best Practices
Not only is it better and more advisable for customers to navigate in websites that have privacy policy, but also in many places, such as the US, Canada, India and countries in the European Union this is a legal requirement. However, even if a country doesn't legally request a privacy policy, having this section can make your e-commerce website more trustworthy.
Talk to your legal team
The first thing to do before elaborating your privacy policies is to get legal aid in order to know exactly which legal requirements must be included and which ones should be avoided. In any case, do not copy privacy terms from another website. Each case is unique and copying policies that don't fit your business can get your online store in trouble.
Make terms clean and easy to find
When writing your privacy policy terms and conditions always focus on making them easy and accessible for the customers to read and find. Remember that your privacy policy is also a part of your website, so it should be designed and structured in the same style of the other pages. Always try to make it intuitive and user friendly, since you want everyone to read and easily comprehend it. In other words, you must put as much effort into your privacy policy as  any other aspect of your business.
Parental advisory
Your privacy policy should include a wide range of subjects that concerns data use. For an instance, how your website provides access to children. If it does, how much information is displayed for young users and what elements of their information is collected. Does your website allow underage users to make purchases unattended? How does your business cope with parent or guardian consent? Always be sure that your website provides its own Children's Privacy Disclosure in a way that is easy to access and read.
Think Mobile
The mobile industry keeps on growing, so you should also pay attention to this area. Be sure to explain what mobile and navigational data you are gathering and from which sources. If your website has a mobile app you should also display how your privacy policy relates to customers browsing habits and notifications.
Cookies policies
It is even important to display your websites cookies policy. This can concern many people when their cookies are misused, and that could lead to losing a certain amount of potential consumers. Keeping that in mind, it is highly recommended that you make an effort in explaining what types of cookies your website contains (for example "recommended for you" and "1 click purchase" cookies). Orienting your users on how to avoid navigating with cookies and also which types of cookies your website won't use is important.  The same should be explained about third party ads, listing your partners and your personalized ad policy within your website domains.
Conclusion
It is never easy to expose your personal data on the internet, we are never completely sure of the safety of where we surf on the web. Even more complicated is exposing the information of others on such a wide and overreaching medium that keeps on growing. So always pay attention and do your homework when it comes to privacy policies. Keep your website fun to navigate, safe and trustworthy so that it can keep thriving in the years to come.
Extra
Since we are talking about data protection, do you know that EBANX can be your real native partner in Latin America to offer the best localized smart solution for fraud prevention? Have a look on all perks your business can have with EBANX Shield!
Our annual study is out! Beyond Borders 2022-2023
Beyond Borders 2022-2023: How digital payments and e‑commerce are gaining traction in Latin America