Why the Latin American market is prime for global expansion
Latin America's market growth has been due to a variety of key ingredients that can fuel any market's growth in the digital age. Learn more.
A new global super power enters the fold
Over 650 million people, across 33 different countries call Latin America home. Year over year the GDP continues to rise. What was once a region known primarily for its rich agriculture industry, now has found its footing with an emerging tech scene with cities like Sao Paolo and Bogota pumping out billion dollar valued companies like Rappi, Nubank, and more in the last few years. The business news rising out of the region has shown a steady stream of growth for both home grown and global businesses alike.
But this didn't just happen over night, and appear out of nowhere. Latin America's market growth has been a culmination of a variety of key ingredients that can fuel any market's growth in the digital age: connectivity, demand, and opportunity.
Get a taste of Latin America's current business landscape with our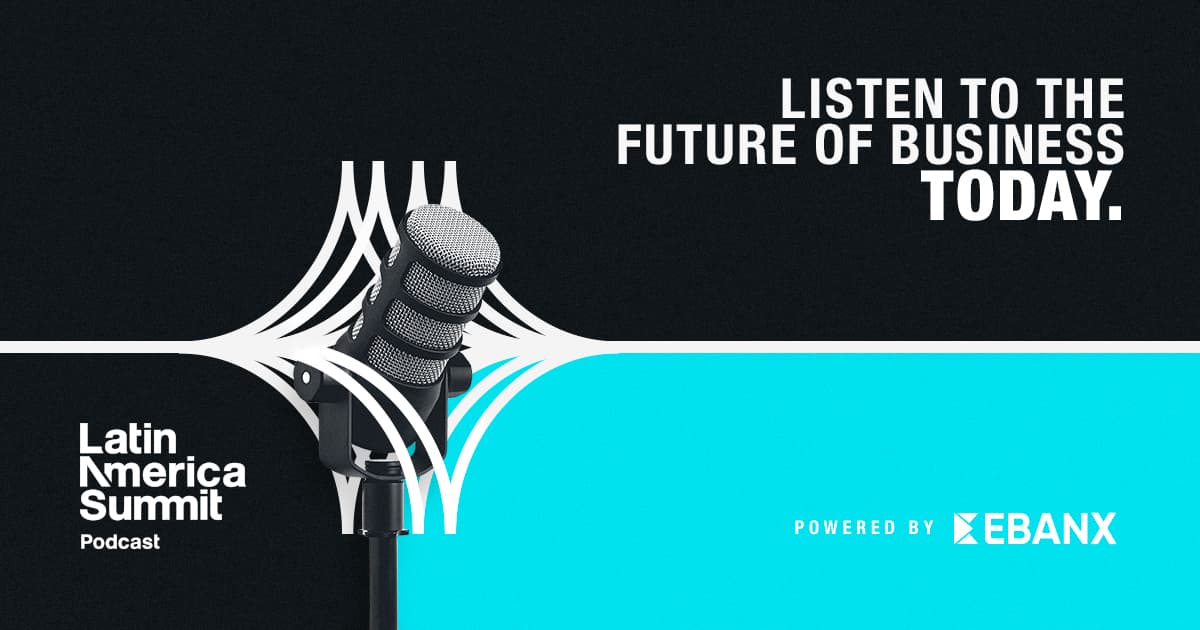 Connectivity as a catalyst for growth
The increase in digital connectivity and access to the Internet has propelled the region's growth to new heights. Today nearly 69% of Latin American's have internet access, and 67% have smart phones. These numbers are only expected to grow over the next few years.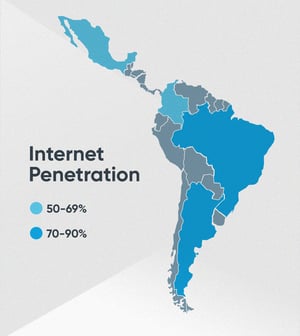 This baseline of connection has paved paths for ecommerce, streaming, and gaming industries to take the market by storm. Currently, the domestic ecommerce industry is valued at $93 billion USD.
When you dive deeper into each country, it becomes clear how access to the Internet has influenced key consumer habits and general market trends. For example in Brazil, one of the countries with the greatest access to the Internet, 46% of Brazilians have a a paid streaming account (music or video). In Mexico, the average Mexican is consuming 4.5 hours of video a month, and the gaming industry is valued at $2 billion.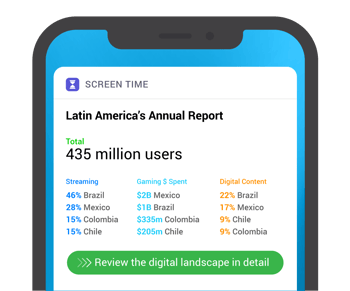 All of this just further illustrates what this region knew all along, that it has the ability to be a global super power and thrive in the center stage, and really that this is only the beginning.
Global brands seize the opportunity
As the spending power in Latin America increases global brands that are early adopters have quickly moved into the fold. In a study done with IPSOS, over 46% of enterprise brands say that they sell their product in some capacity to Latin America. And for those that aren't currently selling to LatAm, expansion is on the horizon, with 51% of brands saying they are looking to expand this year.
We've begun to see this take shape with streaming players like Netflix, HBO, and Amazon Prime working to localize their brand in the region. The space is only expected to get more crowded with Disney+ and Pluto TV planning their launches in the fall. As long as there is demand for digital services and international brands as a whole, the momentum in this vertical will continue. Brands that are quick to act will win market share, and those that aren't will miss out.
For global companies looking to expand their presence in the region, and boost customer engagement, step one in EBANX guide in navigating doing business in Latin America lies in truly understanding the market. If you want to start today, get in touch with us.
White Paper: Digital Wallets in Mexico
See our analysis about Digital Wallets in Mexico and how to offer it as a payment option there