The key components to bring your brand to life in Latin America
Learn what components you should include in your Latin America market strategy to grow your brand and successfully reach new customers.
Categorizing your primary goal in Latin America
Brands expand to Latin America for a variety of reasons. Anything from embracing a major market opportunity, to an active increase in searches from a specific region, to a consultant or advisor recommending the move can influence this decision.
For most global brands, extending their products and services to the region is still in its infancy, with the majority of businesses only having a LatAm presence for the last 3-5 years. There is no tried and true path or blueprint for the right way to grow a business in LatAm. This is why defining attainable goals are paramount to how you bring your brand to life in the region.
Download the e-book and get to know this market full of opportunities.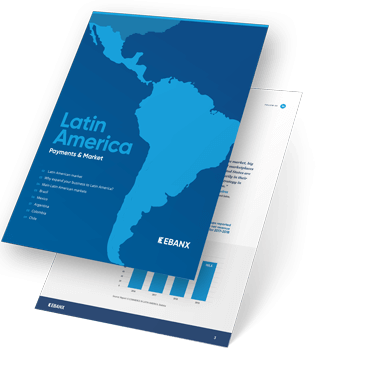 We think about goal setting in two ways: brands that already have existing business in the region and those where Latin America is a completely new market for their brand. For brands that are new to the region, the goal should be to best identify the country that makes the most sense to expand to first and what you need to fully bring your brand to the region.
For brands that are growing, this includes benchmarking the success that you've seen so far and clear metrics for how you look to scale. Additionally, identifying what gaps you have in your offering and customer experience today that can help to better reach these consumers.
Defining which countries to prioritize
Latin America is made up of 33 different countries, while it can seem easy to extend your brand to the entire continent all at once, defining which countries you want to prioritize is essential. As we've touched on before, Latin America is an incredibly diverse region. With different countries speaking their own variation of Spanish and Portuguese, having their own form of currency, and customs that define their shopping experience. However it can be challenging to decide which country to prioritize first.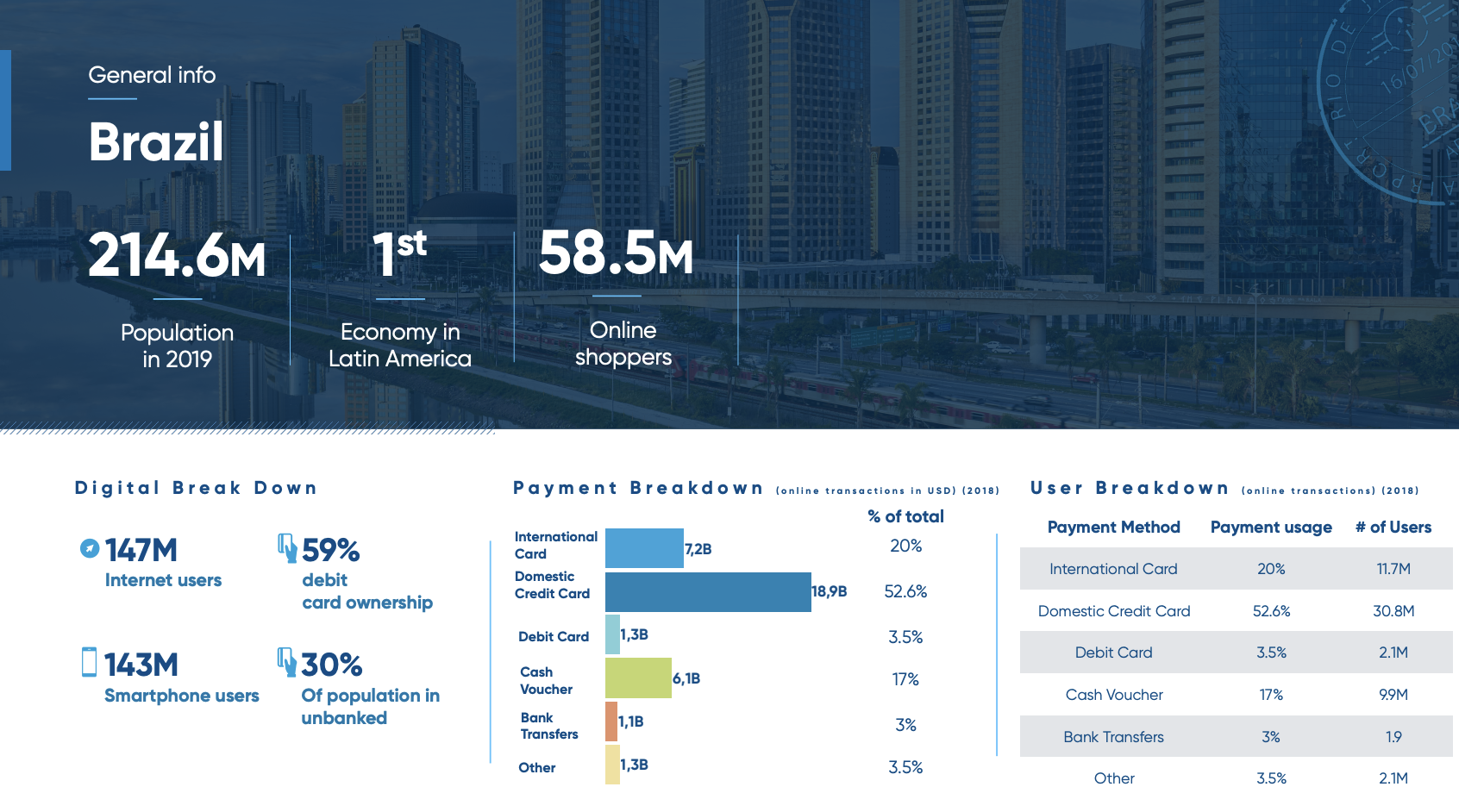 Many brands select a few countries to expand to that make the most sense for their strategic initiatives. Brazil is the largest economy, but Mexico has the quickest digital adoption. Both may seem like good opportunities but one better aligns with aligns with your company goals.
For brands focused on growth on the region, the question may be less about where you will go next but what you can to do grow in the countries that your brand is already present. Future product launches, e-commerce growth, and global marketing strategies are all pieces that can inform where it makes sense to double down.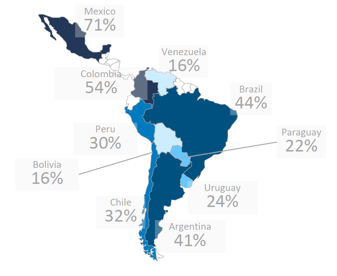 For those entering the market for the first time, choosing to first focus on launching in Brazil because of the number of e-commerce consumers or Mexico because consumers may have greater brand recognition of your business are all factors that should be considered. Today 71% of brands that are in LatAm sell to Mexico, with 54% selling in Colombia, and 44% in Brazil. Research and data are required in deciding which or how many markets to prioritize first.
Localization
When talking about localization there are many things that can influence your strategy, such as, linguistic, cultural, and political behavior and payment preference differences. Localization is also a performance tool and by using it your brand, website, and marketing actions will look and feel as if they were created specifically for each country.
This quickly builds a layer of trust and credibly among consumers in the region who may not have been familiar with your brand already. When it comes to prioritizing localization in your Latin America strategy we encourage brands to consider the following components:
 

Website translation

  Displaying your prices in local currency

  Custom advertising and marketing

  Offering payment methods that are local to each country

  Leveraging a market consultant native to the region

  Consider regional holidays and seasons to determine promotions and product lines

  Logistics
If you are a brand that is selling physical goods to your customers in the age of e-commerce, logistics are always top of mind. Each country has different logistics rules and regulations in regards to how their e-commerce orders are delivered.
For example when buying from international websites, Brazilian consumers can choose between using the postal service (Correios) or courier service (FedEx, UPS, etc). In Mexico, these providers are different and all incoming packages under-go intense compliance and customs inspections.
Generally, Latin Americans are used to long delivery times, with the package delivery typically taking between 1-2 weeks to arrive at their doorstep, little to no tracking information, and extra costs. Brands that can alleviate and deliver above the industry standards will be positioned well in the region.
Logistics in Brazil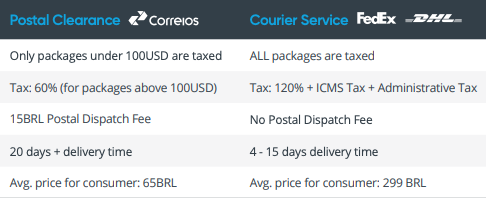 Logistics in Colombia

Logistics in Mexico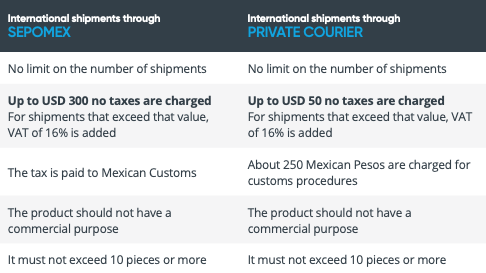 For brands that are selling digital goods and subscription based products, logistics has a different meaning from the traditional sense. How are you delivering the product once checkout is complete? What is the defined cadence of billing?
It is usual for Latin Americans to love leveraging payment options, like installments that break-up the total cost of a good or service. At the same time, convenience should be a priority with recurring billing and automatic payments being an option for all your Latin American consumers. You can learn more about subscription and digital goods logistics here.
What will happen with logistics companies after CODIV-19? Listen to a little chat with Nabil Malouli, VP of DHL on this week's LABS podcast:
Leveraging a partner
Operating via a local intermediator that understands the market and has partner connections can make all the components of expansion and growth smoother for international companies. This partner can be as simple as building an ongoing relationship with a market analyst, hiring a team in each region, or leveraging a holistic technology and payment partner to manage the logistics and checkout experiences of the region. Having this branch of expertise can help to both enrich and execute your strategy without the need to completely open a local entity or exhaust the bandwidth of your strategy and marketing teams.
With a disruptive business model that allows Latin American consumers to make international purchases, EBANX removes the barriers for global companies to succeed in Latin America by supporting them with all the payment processing resources required for a business expansion.
The biggest LatAm strategy mistakes
There are many facets that are involved in a successful Latin America expansion or growth strategy for your business. One of the biggest mistakes global companies are making includes entering the region using the same business model as other regions.
In a study with IPSOS on US brands that currently sell to Latin America, over 41% of brands say their LatAm performance is slight or largely off track with their expectations. More so, 52% said that building stronger brand awareness, while 51% offering more payment methods and providing a more localized approach would make them more successful in the region.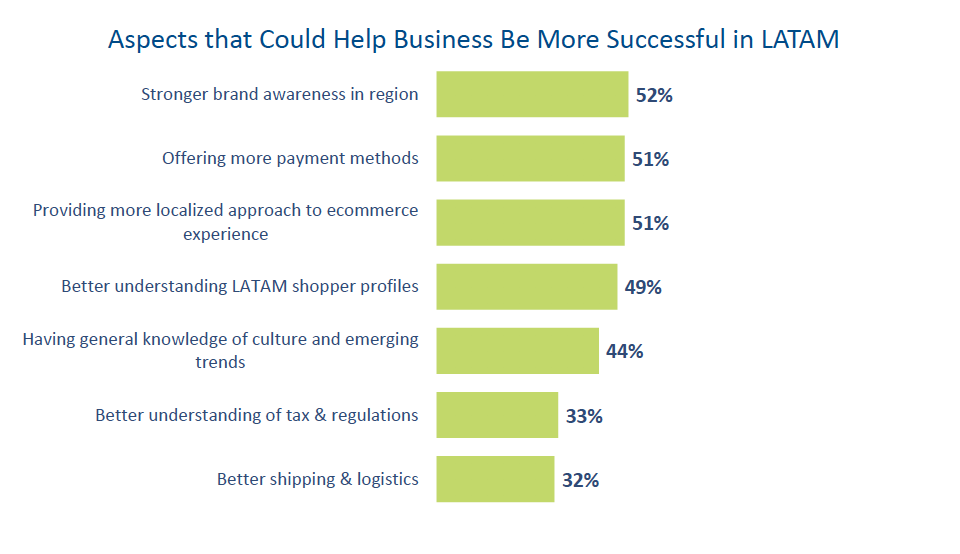 Building a solid strategy for business growth in Latin America isn't rocket science. Considering the factors above and how you can address the intricacies of each market can be the difference between a strategy that thrives, and one that falls flat.
Questions surrounding payments, market insights, and best practices for localizing in Latin America? EBANX is always here to help. Feel free to get in touch with one of our Latin America market expansion specialists here.
White Paper: Digital Wallets in Mexico
See our analysis about Digital Wallets in Mexico and how to offer it as a payment option there