Social selling: How to use the newest tools to sell more
Discover the best tools that can help you thrive when selling in social media and level up your business!
Social media has been one of the most encompassing and empowering platforms for ecommerce managers across the world.
With major social media platforms having billions of users, social selling has become a key component of every successful strategy.
Yet, when it comes to social media, time is of the essence. You need to invest time, schedule posts, talk with your community and manage inquiries from leads.
There are also social media ads that you need to run regularly.
That's a lot, right? But there are some solutions that can help you. For your business to be successful (and for you to have a lot less work), you will need:
– The best tools available to save you time and money while creating more value for you as a business
– To define smart goals for you to employ the right tools that will get you there
When defining the goals for social media success, you must focus on either reach or conversion. If you're launching a brand-building campaign, then you need to reach the widest possible audience. In the case of a leads campaign, you need the right analytics to measure the impact of each social selling program.
So, here are the best social selling tools according to different purposes:
Best Tools for your Social Selling Strategy According to Goals
1# Content Creation
Content creation is one of the most challenging parts of a social selling program. With so many modes of communication out there, images and videos can be a good partner to your blog and whitepaper strategy.
This is even more effective when creating shorter content that can be developed via video software.
Yet, learning photoshop and editing videos at the same time can take a lot of time and resources.
Lumen5 allows you to do that easily. Lumen5 uses AI to read through your online content and creates a highly engaging short video based on the piece.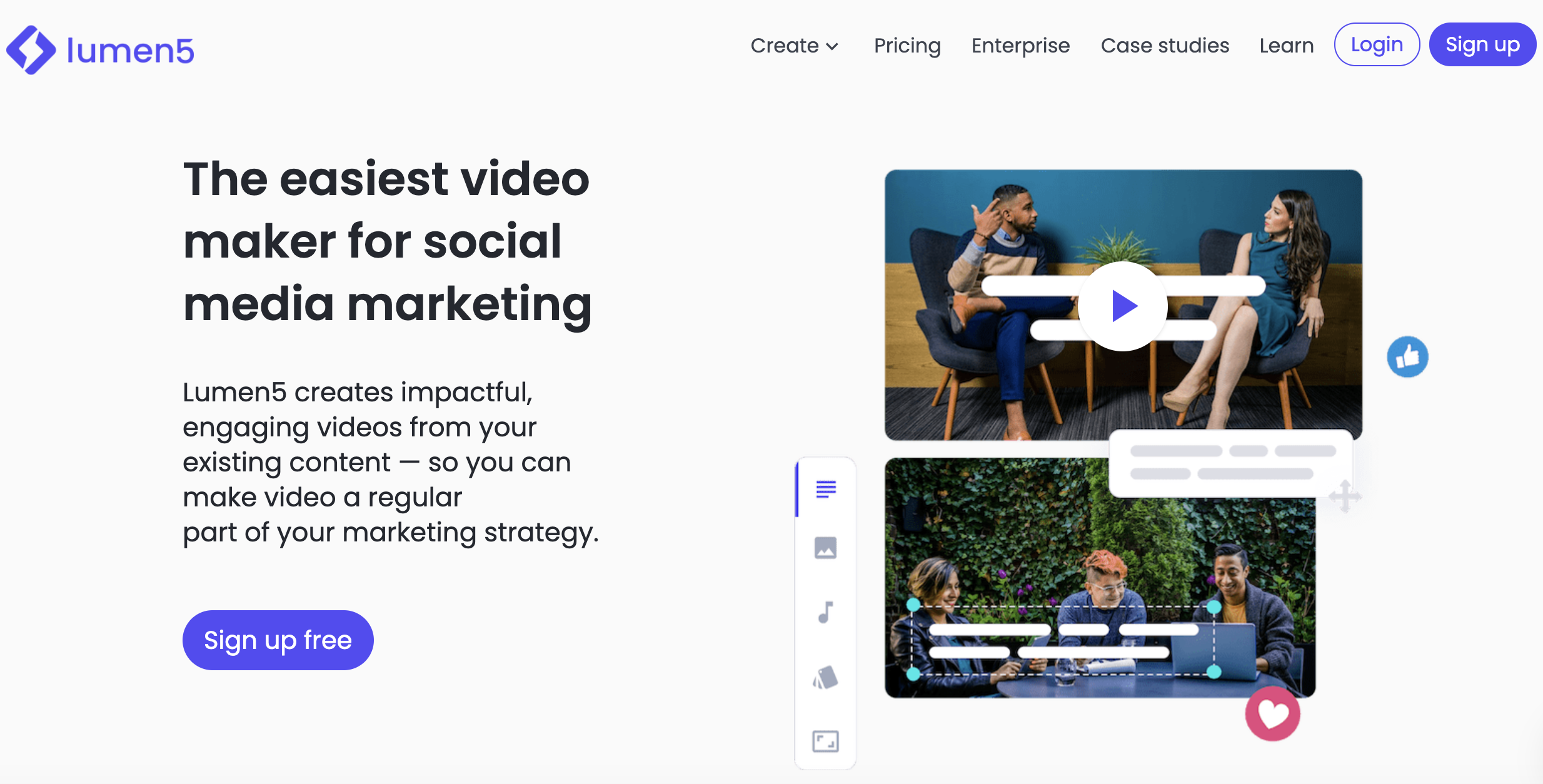 The video is also social media friendly, in terms of dimension, production and engagement. The tool is used by some of the leading social selling brands in the world including Disney, GE, Intuit and 1800-Flowers.
You can sign-up for free and leverage the capabilities of AI to empower your social selling program.
2# Page-management
Page management is an essential component of a successful social selling strategy. When you are using multiple tools to accomplish social advertising, listening and communicating, you need a central hub or a dashboard.
Buffer is one of the best tools to keep a track of all your posts, listen to customer conversations and have analytics to understand where your conversions are coming from. It's being used by over 4 million marketers right now and has a myriad of tools that ecommerce sellers can use.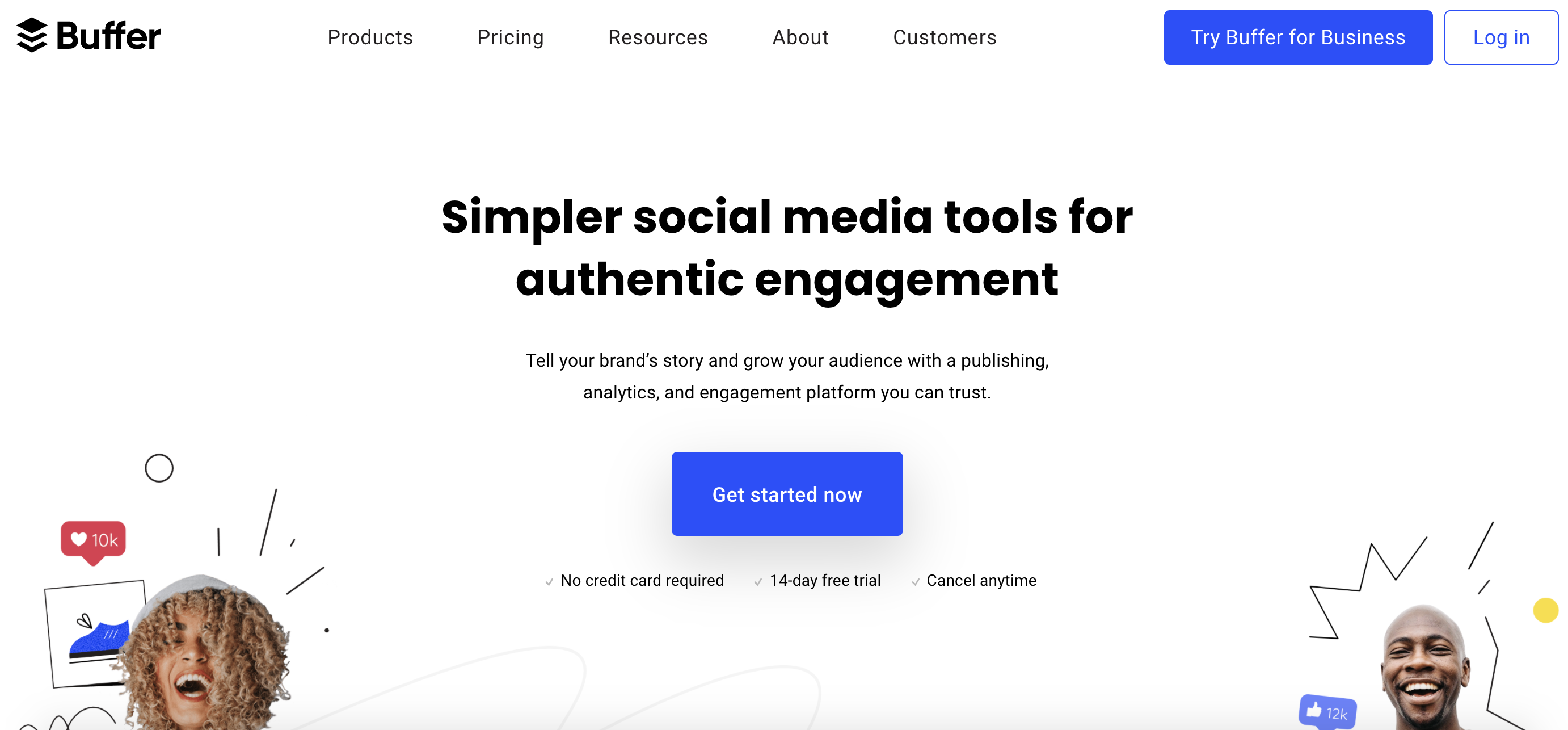 The best part about Buffer is its simplicity and ease of use. You don't need to understand how to use statistics or coding, as you can get insights from the moment you launch your campaign.
There are also many hidden features that are uncovered when you start using Buffer regularly. It's three-product approach – Buffer, Reply and Analyze, make it easier for international owners to assign different responsibilities to different employees.
3# Image editing
A huge part of social selling is creating images that are compelling and engaging. One of the most important areas of investment in this domain is Instagram, with over 800 million users internationally.
With its recently introduced feature of buying directly via Instagram, ecommerce owners are spending more time and money on this platform.
International business owners that want to learn how to use Instagram shopping must also use the right image tools.
As to perform well on Instagram, you need to have compelling images.
Since Instagram has two components – stories and posts, you need to continually produce high-quality images that make consumers want to click.
For image editing and production, there is a photo editor app called VSCO, that allows you to create high quality images through it's templates, visual inspiration boards, and various pro-editing tools.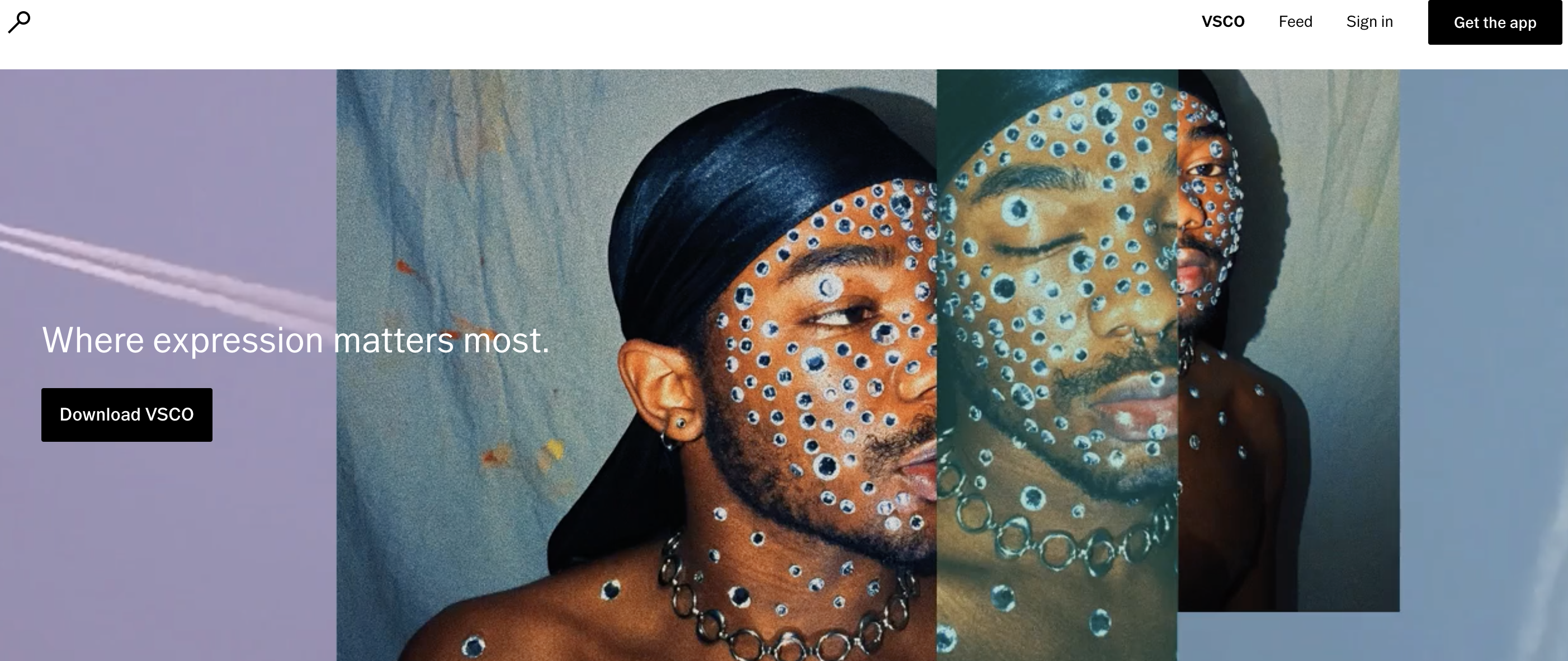 It's been downloaded over 50 million times now and is one of the most popular apps for mobile devices. Store owners can edit, create and post images directly through VSCO and do it on their mobile devices.
4# Scheduling posts on Instagram
While many apps have a standard publishing feature, only a handful of them work with Instagram. These companies are Instagram Partners and have exclusive rights to publish across its platform. This means that you can work with these companies to schedule Instagram posts for your international ecommerce store.
You might be wondering why you need to schedule posts on Instagram? It's important to do so as you'll be able to research your posts better and bulk-create multiples according to the product being launched. You can also upload many different types of posts and review their performance as a group.
Later, is the perfect app for scheduling Instagram posts to your profile.


You can create a timed-schedule based on when your audience is most active and distribute international posts basis their time-zones. It's also an official Instagram partner, which means that you get reliability and quality using the app.
5# Chatbot communication
Chat bots are also important when consider how to sell on Facebook or Instagram. Messenger subscription is one of the most important ways to drive leads and engage with your audiences.
When considering how to sell on social media or communicating better with customers, you need to build your own chat bot. Chat bots can increases sales, drive more upselling opportunities and create more one-on-one conversations.
You can also create better social media engagement by talking to your fans directly. That's why you need an effective chat bot to streamline customer communication. Chatfuel is an app that's designed to empower ecommerce store managers.

You can create a Facebook chat app within minutes and assign specific commands to customer queries. It speeds up the communication process and gives customers what they need every time.
For quick inquiries and information needed about shipping and delivery, Chat bots are perfect to get the job done.
6# International payments
Social selling is only as effective as your international payments and currency strategy.
If you're investing hundreds of thousands of dollars on the top of the funnel, then you need to make sure that you're offering multiple payment options.
Customers that can interact with multiple payment options end up converting at a higher level.
International markets have unique currency demands as the locals prefer using one option over another.
That's why it's important to offer multiple options. EBANX has the perfect tool and plugin to help you drive more conversions in Latin America. With the help of EBANX's proprietary plugin, ecommerce stores can become instantly more successful in the fastest growing region in the world.
7# Direct Communication
When you're an international ecommerce store and are driving sales from various parts of the world, you need to be have a direct way to talk to your customers. With more than a billion active users, WhatsApp is the most popular chatting app in the world. One of the best ways that you can extend conversations with customers is via their business platform.
WhatsApp Business offers ecommerce managers various tools like automated messages, messaging statistics (open rate, conversion, etc.) and CTA options within the app itself. Customers can get receipts, upselling messages and opt-in information.
You can also do video calls and talk with customers directly if you're selling high-priced items. You can also get statistics and advanced analytics about your post-sales conversations with customers.
8# Influencer tracking
A major component of an effective social selling program is influencer marketing and tracking. With the help of online influencers you can reach out to a wider audience network and create more value for your brand. You can sell more products and have them endorse your message organically.
You can use BuzzSumo to help you track influencers on all major social media platforms. You can obtain information about their activity rate, their audience engagement rate and their authority in the industry. It's a helpful tool to determine which influencers are right for your brand, and which ones have genuinely interested followers.

BuzzSumo has a free 7-day trial that thousands of ecommerce store owners are taking advantage of.
Conclusion
Social selling has been on the rise for the last 5 years now. With more customers being accessible via social media, international ecommerce owners now need all the tools necessary to get the job done. There are more brands in the social media space, which makes international marketing and local reach penetration that much harder.
For your brand to truly stand out, you need to develop the best creatives, use the best tools and have the best workflow system to launch a comprehensive social selling strategy. When trying to reach customers via Facebook, Instagram or WhatsApp, you need to leverage the right tools that can get you the results you need, from a leads perspective and a reach perspective.
Our annual study is out! Beyond Borders 2022-2023
Beyond Borders 2022-2023: How digital payments and e‑commerce are gaining traction in Latin America