Local Payments: All you need to know to connect global brands to Latin American consumers
Local payments are the bridge to connect global brands to Latin American consumers. To understand what adding local payments to your checkout in Latin America, read this article.
It has taken years for global markets to recognize the potential of the Latin American market. However now all eyes are on the region with the world's biggest brands eager to grab a piece of market share. By now, you know how diverse Latin America is. It's a region rich with culture and habits that are entirely unique to each country, and booming digital industry that is sure to have lasting impact on the growth of the region. But there has long been a barrier when it comes to connecting consumers with international brands: payments.
In this white paper, you will find information and insights about Latin America, its e-commerce market, and the main payment trends. Download now and get to know this market full of opportunities.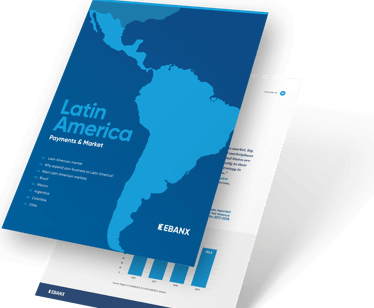 Download now
Imagine looking to purchase a new streaming service, or an online course, and when you get to the checkout and go to input your payment information, you find that no payment method you have is accepted. So you abandon the purchase altogether. This is the reality for Latin American consumers across the region. Carts are abandoned, and sales are lost, and not for lack of ability or desire to pay.
International brands have the power to make more payment options available to their customers. The first step is understanding each different method and what that looks like for each country. We've mapped out the different payment methods that you should consider in implementing Latin American payments.
Preferred way to pay by country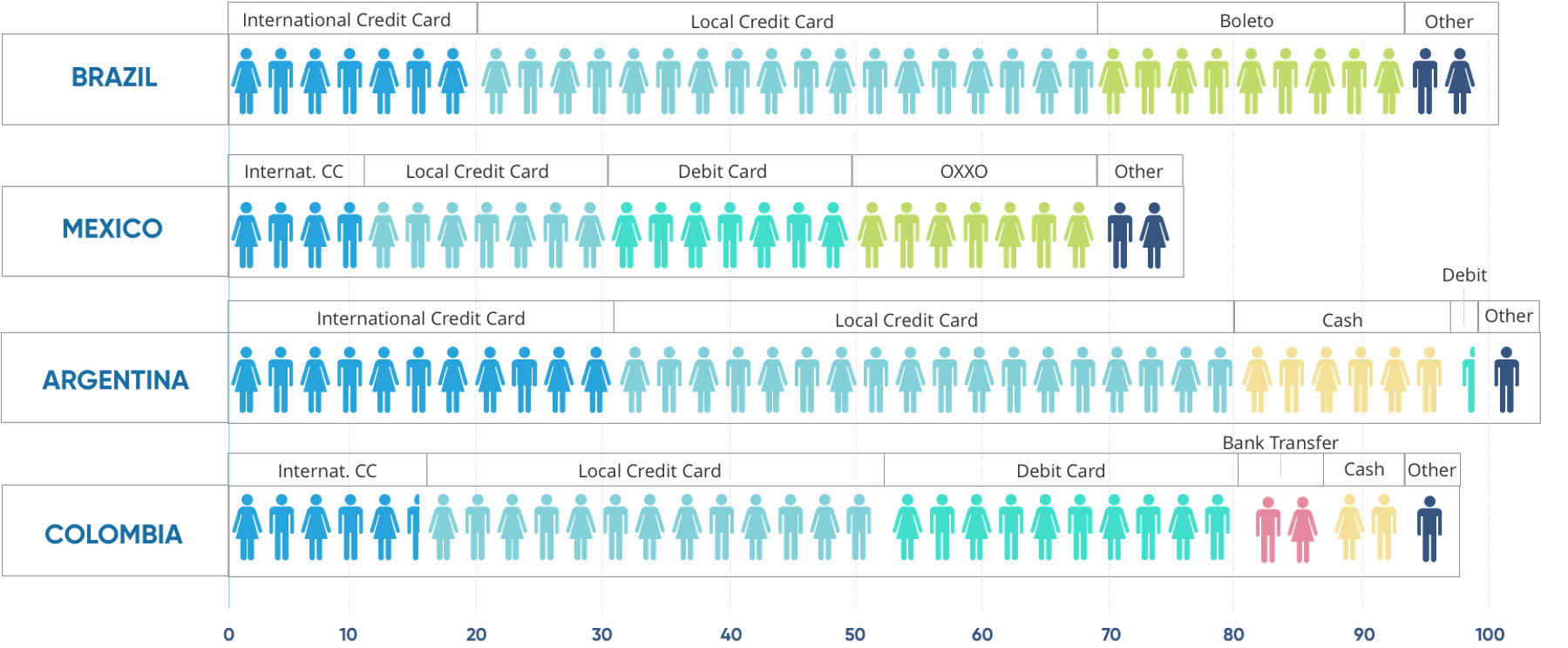 Credit & Debit Cards
The bulk of global brands that sell to Latin America today offer solely a credit card payment option. The challenge is that only a small portion of Latin American cards are enabled to buy in international websites. In fact only 29% of Latin Americans have an international credit card, and yet credit card is the preferred way to pay for digital and international purchases.
This where local credit cards come into play. Each country has its own credit cards. Below you can see the credit card and debit card landscape across some of the largest countries.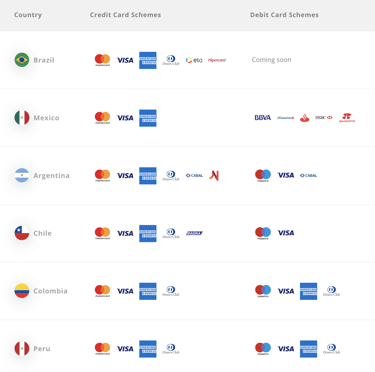 Making local credit and debit cards available in your checkout have the ability to double purchasing. For brands that are looking to quickly expand in Latin America, or growing your consumer base, adding credit cards to your payment mix is the first step and fastest way to make your brand more accessible to a larger loyal audience.
Cash Voucher
One of the most popular payment forms that many global brands overlook are cash vouchers. Over 16% of Latin American say this is their preferred payment method. For the longest time Latin America has been a cash-first economy. This stems from many reasons including lack of trust in financial institutions. The cash voucher has long been viewed as one of the most secure payment methods for Latin American consumers across the region, as its physical payment nature is less susceptible to fraud.
In Brazil this includes Boleto Bancario and in Mexico OXXO is regularly used. Cash vouchers are receipts issued from merchants that a customer has to pay off-site. Once issued from the merchant, the voucher can be paid in one of two ways: either via a bank app or in person at a bank or local payment center called Loterica.
With current events and the influence of a global quarantine, the state of cash voucher has rapidly evolved and become a digital payment method. In a recent study conducted among Brazilians on the influence of COVID-19 on their purchasing habits, 33% of Brazilians say that they would change the way they pay with credit card. Of that 33%, 84% said they would change from credit card to Boleto.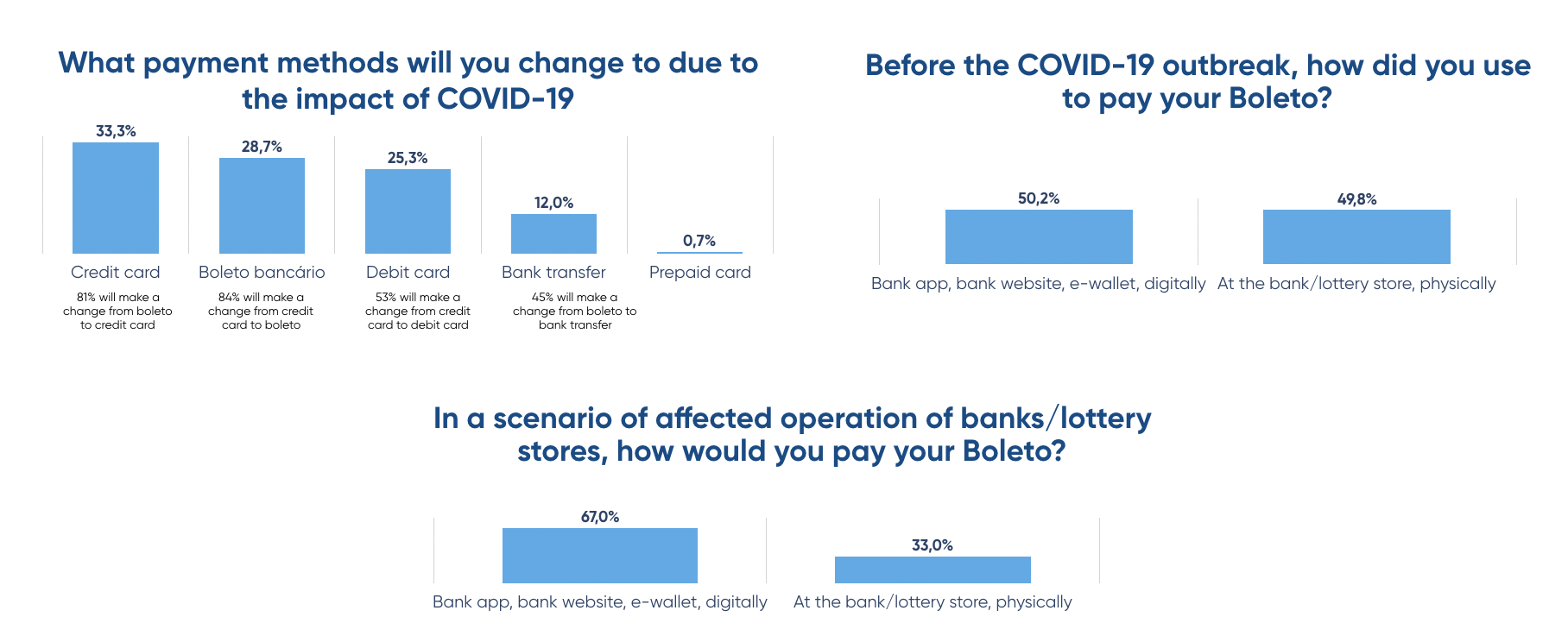 As a global brand it's important to not overlook this payment method as you look to further your reach in the region. While it may not be the most urgent to implement to your mix, do not underestimate what adding a cash voucher option to your payment could mean for coverage in the region.
Installments
Like consumers around the world, Latin American's cherish flexibility in how they pay. Because of this installments are a popular payment method. 60% of e-commerce in Brazil is done via installments, and even more so 64% believe that paying with installments is the only way to purchase desired products.
If you offer local credit card options already, adding installments is simple. Offering an installment payment option enables high-priced products and services to be more accessible to Latin Americans. With installments, the total amount due is split up into monthly payments that fit into budgets of all sizes and can be paid by credit or debit cards. For brands, you have the ability to increase conversions with interest-free installments and receive the money all at once.
This is especially relevant when it comes to annual subscriptions that can be broken up into 6 or 12 payments. With an increase in the demand for online courses, the e-learning industry is prime to implement installments for its customer base. One e-learning merchant saw a 92% increase in volume 30 days after adding installments to their payment mix. Read the use case here.
Alternative Payment Methods
The payment landscape in Latin America is rapidly evolving every day. Payment methods like wallets, Google Pay, Apple Pay, and more that have had traction in the US, are now becoming relevant in the region.
Bank transfer is the primary alternative method that global brands to be aware of. In most Latin American countries, making online transfers through the Internet Banking page is a very popular payment option among customers who have a bank account. You can either offer an integration with the banks at your own website checkout or rely on a solution that does the job for you, accordingly to the countries you want to sell in.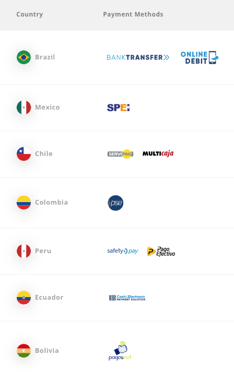 Taking the next step
Navigating offering local payments to each country you sell to can be a complex process. It's important to map out the performance of each country and evaluate where the gaps are. What is attainable? First and foremost, listen to your existing customers. What makes sense to further growth in the region? Then take the next steps to add these payments.
At EBANX, we empower merchants that are expanding to LatAm for the first time or continuing to grow their brand in the region to make their products more accessible to local payments. Through one integration you have access to over 100+ local payment methods across 15 different countries in Latin America, and all the local acquirers needed to process these payments.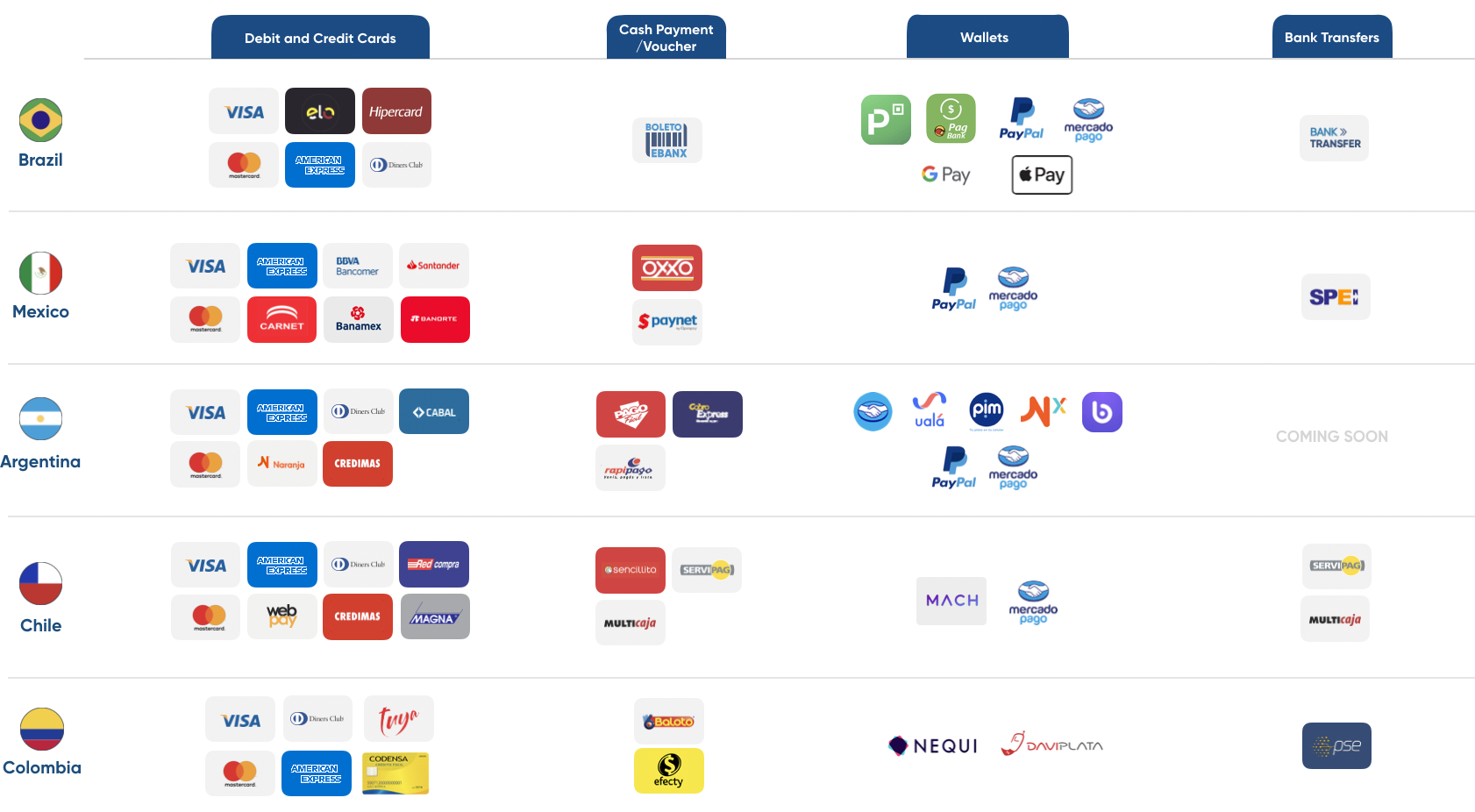 To understand what adding local payments to your checkout in Latin America could mean for your bottom line and revenue, you can connect with us. We are happy to provide recommendations and use cases from merchants similar to you. Let's chat.
White Paper: Digital Wallets in Mexico
See our analysis about Digital Wallets in Mexico and how to offer it as a payment option there