Local ecommerce giants versus global powerhouses: who's ahead?
Local, international and hybrid businesses. Discover this revolutionary moment for digital payments in Latin America and who is ahead.
João Paulo Notini
December 13, 2021
It has been more than a  decade since international retail e-commerces landed in Latin America (LATAM)  through one of the pioneers AliExpress (a company which belongs to the Chinese behemoth Alibaba Group) in Brazil. Since then, several global ecommerces came to the region year by year and these players were growing a loyal consumer base, increasing their sales, expanding their businesses, and helping to consolidate international ecommerce in LATAM.
Now, global digital retailers, like the US-based Amazon, as well as the Asians Shopee and AliExpress, are going local and the local marketplace giants such as Americanas, Casas Bahia, and Mercado Livre are going international.
This new scenario has generated what can be called hybrid marketplaces and has been attracting an increasing number of ecommerces to present national products side by side with international items. So, how's that happening, which players are ahead in this trend, and what are the impacts for the region? In this article you know more about this new world for marketplaces in Latin America.
How hybrid marketplace operations took place in Latin America?
Digital commerce reached another level in LATAM. It is not about the pandemics push anymore, the numbers of ecommerce penetration and online retail in the region has shown that buying online is something that came to stay. Even after the unprecedented increase in 2020, Latin American online retail volumes are expected to grow by 40% in 2021, according to AMI. Additionally, digital commerce currently represents around 10% of all retail sales in the region, compared to 6% in 2019.
To keep up with their growth in an increasingly competitive arena, local and international marketplaces are reinventing their business model from inside out. Global companies are attracting domestic sellers to their platforms in Brazil – in some cases already having more national than international sellers. So, to fight back, local retailers are launching their own 'international shelves', with players having up to 20% of their products as international offerings, as reported by EBANX with the support of Crawly – a data intelligence company specialized in the development of robots for data collection and structure.
It can be said that this movement points to a new trend in Latin America: the hybridization of retail marketplaces, which are amplifying the product range offered in their platforms, attracting small and medium businesses and entrepreneurs to the digital world, while also allowing global and local players to compete head-to-head for Latin Americans' preference.
Who is ahead in this trend?
A study conducted by Crawly showed the strengths of this trend and brought some interesting insights about it. The research was conducted in Brazil, which is the largest e-commerce market in the region and can be considered a benchmark for other LATAM countries. So, data was collected from six different marketplaces in Brazil (half of them international and half local), in early September 2021 – AliExpress, Shopee, Amazon, Mercado Livre, Americanas and Casas Bahia.
The study considered the first hundred product pages in each website (as the most relevant products are within these pages), and divided both products and sellers into domestic versus international. A total of 750,000 items, sold by more than 230,000 sellers, were considered in this analysis. The conclusion is that international marketplaces are ahead of local ones (see the chart below):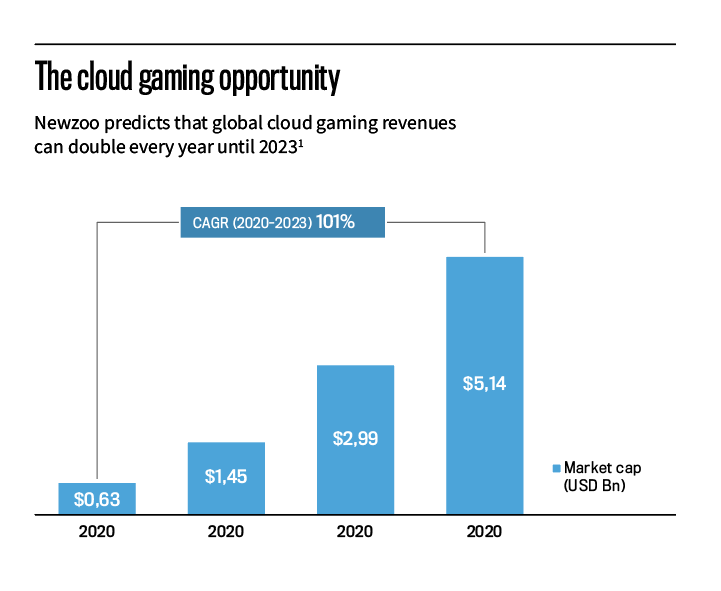 Source: EBANX and Crawly
The share of Brazilian sellers within the global platforms, for example, reaches 28% and local sellers are already responsible for 64% of the products available to the Brazilian customer. However, if we consider only the share of the three big local Brazilian marketplaces, it is still 8% for international products.
It is clear, therefore, that local marketplaces are not in the same rhythm as its international competitors, but this doesn't mean that they are not making a movement. There is definitely room to grow, given that less than 1% of sellers registered in these platforms are considered international.
The local retail marketplace Americanas has, for instance, invested in China. The company opened its second office there and it is already delivering international packages from Asia within only 11 days.
Additionally, at the moment, these local titans seem to be kicking off their international expansion by investing in specific partnerships as well. This is the case Via, one of the biggest retailers in Brazil (owner of Casas Bahia and Ponto), who has recently closed an agreement with the Uruguayan gateway nocnoc, connecting the marketplace with over 70,000 imported products from China and the United States.
Now, let's have a look at what the "global powerhouses have done to succeed in this hybridization model. Ken Huang, (Head of Latin America at AliExpress) explained how the company succeeded in being ahead of its local competitors.
According to him, AliExpress already had a competitive advantage since it aligns low cost with a great diversity of products. He stated that China is the factory of the world and produces almost everything. Their goal in LATAM, consequently, was to connect local consumers directly with Chinese factories, eliminating middlemen and any additional costs in between.
Over a decade after initiating operations in LATAM, AliExpress saw opportunities in having an hybrid operation. They started investing heavily in their local business, supporting local sellers to digitize their products and selling online.
Shopee, another giant of international retail e-commerce has also done its move. The company, nowadays, has more domestic than international sellers in the region. Meanwhile, Amazon is looking for more local Brazilian sellers on its marketplace and has launched logistics and loyalty programs to boost it.
The impact on payments
The increasing hybridization of retail marketplaces and ecommerces has an important backbone: payments. The experience of buying nationally and internationally is finally getting connected. Customers began to expect a simple and unified purchasing journey, even if they add both, national and international products at the same cart. This represented the beginning of the concept of having a single checkout.
The idea of enabling a single transaction by a single and unified checkout is seamless to the shopper. However, it requires a complex operation in the backend that demands dozens of processes and technologies such as: payment split, local and international remittance, payout to both national and cross-border sellers, and an intricate reconciliation.
Ken Huang believes that in terms of local payments, AliExpress understood that safety and convenience are very important. That is why the company was the first international platform to offer PIX, the new instant payment method in Brazil launched by the BACEN. Furthermore, the marketplace also provides payments in installments with free interest rates (ranging from 6 and sometimes even to 12 months).
Huang adds stating that alternative payment methods (APMs), along with AliExpress wallet (an e-wallet provided by AliPay) are definitely increasing their demand and a growing trust from the user's side. Considering the Brazilian market, although a significant effort has been spent to make their sellers receive and pay in BRL (the Brazilian currency) from AliExpress itself and the buyer, the benefits are undeniable.
He remembers how hard it was to AliExpress reaching a real smooth, safe and timely process. The international platform operated in the past only in US dollars and Euro. Therefore, for Brazilian local sellers, having the option to transact in BRL avoids the currency exchange risk.
Finally, Huang sees the speed and safety of a payment method as a very competitive feature in the market. Hence, AliExpress has been really committed to improving local experience for its customers, as well as making all transactions free of frauds and as fast as possible.
What Latin America can expect from this hybridization trend?
LATAM is already benefiting from the hybrid ecommerces and marketplaces. The increasing competition between local and international players has contributed to lower prices and faster delivery for the shopper. According to Crawly research, when it comes to comparing products within global marketplaces, for example, in general, national products are cheaper than international ones.
Another great positive impact for the region is that, the idea of bringing in third-party sellers to marketplaces, has been contributing to local small businesses and entrepreneurs to go online. Meanwhile, competition has forced the platforms to increase digitization and start offering a better user experience for both shoppers and sellers.
Last, but not least, more convenient and safe payment methods are gaining traction so, when marketplaces adopt APMs and digital wallets, they end up giving to the large Latin American unbanked population the access to products and services that they wouldn't have otherwise.
This is just the beginning of the hybridization trend in Latin America and the region has been experiencing a truly revolutionary moment in terms of digital payments and ecommerce models.
So, if you are looking for a complete overview of what has been happening in LATAM, then you can't miss our notable annual study: Beyond Borders 2021 | 2022: ​​How digital payments and e-commerce are gaining traction in Latin America.
Our annual study is out! Beyond Borders 2022-2023
Beyond Borders 2022-2023: How digital payments and e‑commerce are gaining traction in Latin America