Increase your revenue in Brazil with brazilian local payment methods
Get to know how you can integrate Brazilian payment methods with your WooCommerce store efficiently and flawlessly. Read on!
When you talk about the e-commerce landscape, Brazil is undoubtedly a very golden and profitable market. Do you wish to tap into this market most effectively with your store? In that case, you need to have a well laid out plan even before you launch your store.
One of the most crucial components of this plan is the ideal payment gateway for WooCommerce.
You need to have a very strong understanding of the local WooCommerce payment methods in Brazil. Furthermore, you should be able to integrate them with your store to reach out to as many customers as possible. That, in turn, would help you in increasing the overall revenue of your store.
You have come to the right place if you want to learn about these local Brazilian payment methods. You will also get to know how you can integrate these methods with your WooCommerce store efficiently and flawlessly.
With a local payment strategy, you bring your business closer to the customers by giving them the payment methods that they are familiar with. Download our free ebook!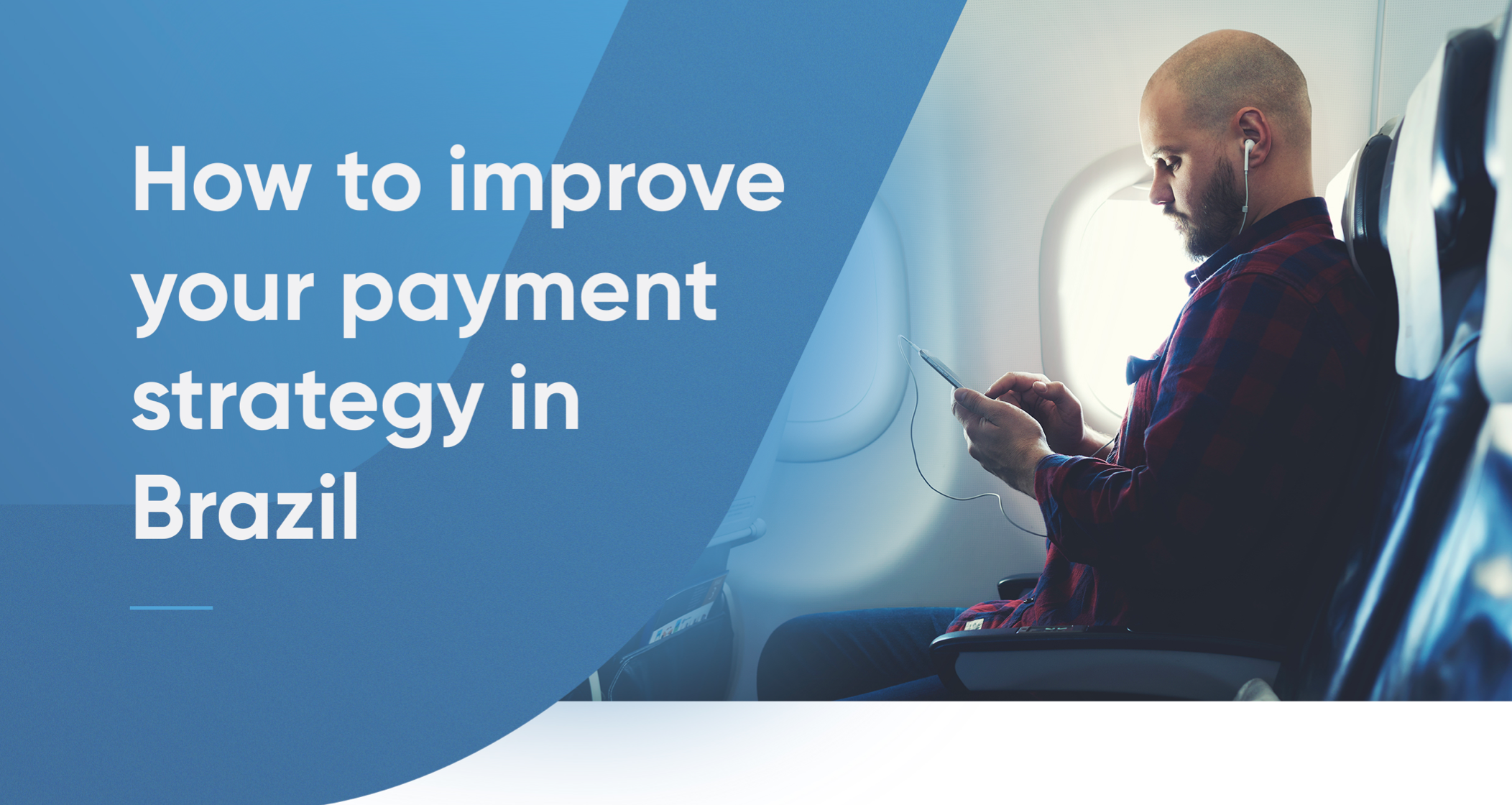 Some Common Brazilian payment habits you ought to know about
Payment habits vary considerably worldwide, owing to several reasons. These reasons include various complexity levels of banking networks, cultural differences, and historical differences in currency.
For instance, when you talk about Brazil, this is a nation where culture and payments are very particular. Brazilian society and economy have had significant fluctuations in currency throughout history. As a result, a big part of their local population generally has limited spending power. Due to this, certain payment habits have become common in Brazil. And these extend towards online buying and WooCommerce as well. One such habit is paying for everything in installments. There is no denying that Brazilians love to pay for items in installments. That includes those goods they purchase from WooCommere stores. In Brazil, it is quite common for customers to pay for something they are buying with the debit card in 10 equal monthly installments.
Read also: Why do Brazilians Love to Pay with Installments?
Credit Cards are not Sufficient!
Credit cards happen to be one of the payment methods that customers in Brazil use for their purchases (both online and offline). However, these credit cards have some certain complications. For example, most of the credit cards issued in the nation are limited just to domestic transactions. What that means is that consumers are not able to buy from cross-border online eCommerce and WooCommerce stores. Furthermore, nearly 50 percent of all Brazilian customers make their online payments in installments. This is a very famous practice in the Brazilian nation.
Another problem that makes various credit cards unproductive for some digital consumers in Brazil is the overall population's fondness for cash payments. More than 70 percent of the population desire to pay in hard cash for their day to day purchases.
Apart from that, many residents in the country do not own a bank account, which is rather surprising. To that end, the Instant Boleto and Boleto Bancário are the most common payment methods in Brazil. These payment methods provide the consumers in the country a very safe means to pay in cash for all their online purchases. Such purchases include buying things from WooCommerce stores.
How to do Businesses in Brazil offering Local Payment Methods
An astonishingly high number of people living in Brazil are unbanked. That said, this disadvantage has not prevented them from buying things online, for example, through WooCommerce stores. Say hi to Boleto Bancario! In case you are not aware, the Boleto is the most prevalent form of cash payment in Brazil. Boleto makes up for around 20 percent of online purchases. This local payment method is extremely popular with eCommerce merchants in Brazil as they considerably widen your consumer base.
If a customer wants to pay with a Boleto, he or she just has to fill out their information online to produce a barcode. They can then take this barcode to several banks, ATMs, online or even utility stores to pay in hard cash.
Lately, authorities have made changes to the law to boost the security of Boletos. You have to register all of the Boletos now. That positions the details of the Boleto on a central financial register, which prevents information fraud and discrepancies. When you partner up and collaborate with a local payment service provider, you can make sure that you are able to provide completely registered Boletos. That allows you to draw the broadest possible consumer base in Brazil to your WooCommerce online store or any other business that you have.
EBANX has become another popular way for all kinds of businesses in Brazil to support local payment methods in the country. You can read more about this later in the article.
What you need to know before choosing the best payment gateway for WooCommerce
Selecting the best possible payment gateway for your WooCommerce store is of paramount importance. That is because you would want to make sure that the maximum number of customers are acquainted with it and actually prefer it over any other payment method. However, before you make this selection, there are certain important things you need to know.
Currency Support
Before selecting the best payment gateway for your WooCommerce store, having full backing for your currency is a critical factor you need to consider. That is because WooCommerce enables just a single base currency at one particular time.
You can tailor to build your very own currency set up if you cannot see your currency in the currency drop-down menu. Another solution you can use in such a scenario is to install a plugin that will assist you in setting up a custom currency. Premium and paid plugins are readily available to alter the currency on the display page of the WooCommerce store without altering the base currency.
PCI Compliance
When you run and manage an online WooCommerce store, your security features must be sound and without any flaws. If you are accepting payments from consumers directly on your WooCommerce store, you require a legitimate SSL certificate for Payment Card Industry (PCI) Compliance. You can prevent this by establishing a redirect channel, where your consumer redirects to the payment gateway website to process his or her payment.
The customer is then led back to your WooCommerce store to finish the overall checkout process. Store owners typically prefer this a lot as it relieves them from the nuisance of PCI compliance.
Make use of a Local Language Website
In order to taste WooCommerce success in Latin America and particularly in Brazil, localizing your brand website is of paramount importance. It is vital to adapt your e-store to the shopping preferences and local languages in Brazil. Say, for example, you are targeting the Brazilian market consumers in Latin America and have a brand website in the English language. In this case, you are most likely to receive very unsurprising results: maximum rates of cart abandonment and low conversion rates. This will end up frustrating you immensely. Therefore, you need to make use of a local language website that aligns with your target market. You require a website in Portuguese if you wish to sell online in Brazil, as that is the language most locals speak.
Design your payment and checkout procedure in a manner potential customers will be familiar with for every different market in Latin America. That includes vital consumer details that you need, all prices in local currencies, and checkout flow.
Offering Strategic Discounts
Providing strategic discounts to cross border shoppers in the Latin American region is an excellent way to broaden your customer base. It will also help you to generate more online sales for your WooCommerce store.
For example, say you are targeting the Christmas season in Brazil for your product launch online. In this case, you can offer lucrative discounts for the same product in Colombia as well. That would help you to draw customers from that market as well, who would be eager to purchase your discounted products. Consider selling certain deals and items that are not readily available in Colombia. That would help you further broaden your reach among consumers in this market.
You can heavily promote and advertise these discounts and items on social media platforms. That would enable you to cast your net wider. In order to retain these customers, you might have to offer such discounts from time to time. However, it would be worth it since you will be efficiently leveraging the holidays in Latin America, amplifying your sales margins considerably.
Enabling all Local Payment Methods apart from Credit Cards
For the majority of online retailers, e-merchants, and other brands, credit card networks (international) are the preferred payment solution. This is an effective approach in North American and European WooCommerce markets. In these markets, most of the online customers have credit cards and often use them for online shopping.
However, when you look at the WooCommerce landscape in the Brazilian region, only 1 out of 3 customers are credit card holders. Additionally, even customers who own a credit card may not be able to buy from international online brand sites such as yours. Why? Because in the Latin American nations like Argentina and Brazil, most of the credit cards are for domestic usage.
You can just cater to a minor segment of your consumers if you only provide the credit card option for the Brazilian buyers. Thus, it is important to enable local payment methods (apart from credit cards) that consumers often use in Latin American markets. In this way, more people can buy from you. This, in turn, will help you generate greater revenue.
Understanding the Importance of Enabling Installments for Payments
As mentioned above, Brazilian customers are incredibly fond of installments. This extends to purchases made online as well on traditional purchases.
Spreading the payments for purchases over numerous installments happens to be a prevalent practice in Brazil and the rest of Latin America as well. This is particularly true for expensive items that customers understandably prefer to pay for over several installments rather than at one go! In fact, consumers in Brazil make more than half of their eCommerce and WooCommerce purchases by utilizing installment plans.
Such installments for online payments assist in increasing purchasing power. They also enable you to target and sell to a broader customer base as an online retailer or brand. Some online merchants selling in Brazil have witnessed their total volume of sales increase by 100 percent after enabling installments. You can taste the same success by making use of this strategy!
Keep in mind, though, that you will require a local partner who has local experience if you want to enable payments. Such a partner will be able to connect you to all the pertinent personnel.
Reading all the Terms and Conditions Carefully
Payment gateway organizations indeed have their own set fees as well as terms and conditions for various online transactions that customers make. You might have connected the payment gateway via your WooCommerce store. However, all the later payments related interactions are via a direct channel of communication. This is between the payment gateway company and the owner of the WooCommerce online store.
How to accept Brazilian Local Payments at your WooCommerce Store and Increase your Revenue?
Do you wish to accept local methods of payments in Brazil and increase your overall WooCommerce store revenue? If that is so, what you really need is integrating the EBANX plugin with your WooCommerce store.
EBANX has lately become the most famous and common local payment provider throughout the Latin America region and particularly in Brazil.
The EBANX payment gateway for the WooCommerce plugin will allow you to considerably boost your cross border sales. You can also inflate your local revenue if you are selling to customers in the Brazilian marketplace.
Benefits of EBANX Integration
The following are some of the many benefits of integrating your WooCommerce store with EBANX and boost your overall revenue.
– You do not have to worry about security as EBANX takes care of it for you. The precious data of the customer does not come to your server. Instead, this data is secure and saved in the EBANX environment with the help of PCI standards.
– Single click purchases that enable your customer to skip the checkout procedure at your WooCommerce store.
– Everything that you require is a single plugin. There is no need for you to install any external extensions or plugins.
– The form for checkout payment is very responsive and adapts well to all themes and smartphone screen sizes.
In addition, by leveraging the EBANX plugin, you can:
– Select which particular payment methods to show on your main checkout page.
– Establish a max number of total installments that Brazilian customers can pay when they buy anything from your WooCommerce store.
– Have all of the important information collected on a single checkout page completely and seamlessly integrated with your platform.
– Choose a date of expiration for cash-based payments.
– Enable your local consumers to save their card details. The advantage of that is that they can purchase for your WooCommerce store with just a single click and better your conversion rates.
– Establish order request refunds in your WooCommerce online store directly.
– Establish individual rates of interest for every credit or debit card installment plan.
– Accept local currencies in Brazil based on your WooCommerce store currency options. EBANX will process these local currencies.
The EBANX plugin also includes full support for checkout managers and sandbox modes for testing. In addition, any extra fields are automatically added for payments that customers make in Brazil. In these particular fields, consumers should provide extra details to the local regulatory authority in the country.
There is no doubt that when you have the best plugin available for accepting local payments in Brazil, your WooCommerce store will help you achieve better conversion rates. As a result, you will be able to sell more of your products and generate more revenue and profit margins.
Wrapping it up
To summarize, there is no doubt that if you want to increase your WooCommerce store's revenue as much as possible, the local payment methods are a critical element you should consider. That is especially true if you are targeting the customers in Brazil. You would want to integrate the maximum number of local Brazilian payment methods with your WooCommerce store. When you do this, you can reach out to a wider customer base. These potential consumers will be willing to buy from you when they see your store support the payment method they frequently use.
Just make sure you do your due diligence. Carefully study the pros and cons of all payment methods before integrating them with your WooCommerce store. When you do your research, you will be in a better position to deal with any kind of issues when the local payments start rolling in from Brazilian customers.
Although credit cards are becoming more common among Brazilian online shoppers, alternative payments are still widely used. Learn more about the most used payment methods in Brazil and how to offer them.
Our annual study is out! Beyond Borders 2022-2023
Beyond Borders 2022-2023: How digital payments and e‑commerce are gaining traction in Latin America