How to use influencer marketing strategy to boost e-commerce sales
Learn how influencer marketing strategy can drive more sales for your e-commerce and how to find an influencer that matches your e-commerce goals.
With the latest changes in the Facebook News Feed algorithm and the rise of ad blockers, it is becoming harder to grab the attention of prospective customers on social media. That is why influencer marketing strategy has become an increasingly common strategy for brands all over the globe, having been pointed out by Forbes as one of the most popular digital marketing trends.
Campaigns that counts with the endorsement of a social media influencer have proven to be one of the most effective forms of advertising nowadays. A recent study conducted by Twitter has shown that 40% of users had purchased a product online after seeing it being used by a social media influencer on Twitter, Instagram, YouTube or Vine.
And it goes even further. The research also revealed that the opinion of a social media influencer is worth almost as much as a recommendation from a friend or family member when it comes to buying decisions.
There is no doubt that the influencer marketing strategy has come to stay. According to Rachel Levin, a social media star with over than 20 million followers:
"More people are learning the power that influencers have and that it will be rare for any brand to launch a campaign that doesn't involve at least one social media influencer".
Now that we have established the impact of having an influencer brings to your business, you are probably wondering, "how do I start with influencer marketing?" or maybe, "how can I find an influencer that is suitable for my brand?".
You might also be asking questions like "Is there any place to help me look for an influencer?" And, " how do I know that an influencer is the right one for my business?"
Sit back, it is not as hard and difficult as you might think. Of course, you will need to pay attention to some details, but below you will find all the answers to these questions as well as some extra tips so you can make the most of the influencer marketing strategy.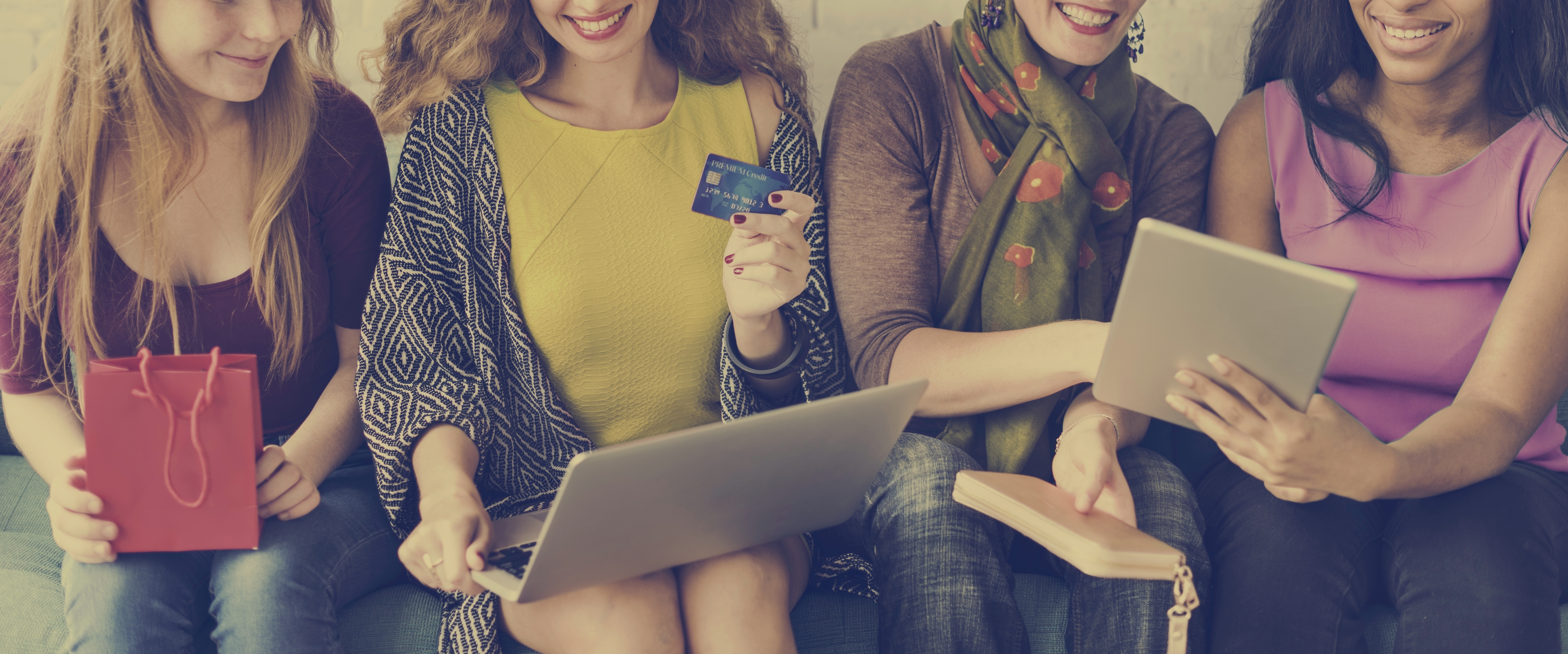 Start from the beginning
The modern-day shopper often searches for other customers' opinions before buying any product online. According to Ogilvy Cannes, 74% of people turn to social networks for guidance on purchase decisions.
And here is where the influencer comes into play. An influencer is someone who has authority in a given industry or that is respected by the greater public due to their intense online presence.
Bloggers, YouTubers and Instagrammers have become the most famous influencers. Straddling between professionally produced content and user-generated content, they combine the best of both worlds. When an influencer recommends a product, it can have the impact of seeming more trustworthy than traditional advertising.
And you can do the same. Learn now how to boost your conversion rate with the help of influencers.
3 Steps to Finding the Perfect Influencer
Currently, there are influencers in every single market niche that you can image, from DIY projects to high-tech products. There are thousands of influencers online, which means that you have a huge opportunity to find someone that is the perfect fit to get your product or service in front of millions of people.
Choosing the brand influencers that will represent your store can have a huge impact on the success of your campaign. Therefore, you will need to create an influencer persona. It is quite similar to what you might have done when you were in the process of creating a buyer persona. By doing this, you will be able to understand the exact type of person you will have to look for.
1. Go Beyond Digital
The influencer needs to share the same values of your brand or product. It should seem as if the influencers has chosen the product or service themselves. The audience needs to feel the authenticity of the influencers.
The more 'natural' an influencer marketing campaign feels, the more positively people will react to it, and the more buzz you will build around your product or service.
Some examples:
1.   If you are a fashion brand, look for an influencer who regularly posts about their looks.
2.   If you sell supplements, such as Whey Protein, find someone who takes nutrition and exercising seriously.
3.   If you have a small and local business, search for regional influencers. There will be no need to invest in someone that can reach people nationwide if you only sell to a specific area.
It might take a while before you find the perfect match for your business; after all, not everyone shares the same value as your company does. In fact, only a couple of influencers will be a fit for your brand. However, you will see that it will be worth the effort.
2. Choose the Right Channels
It is also important that the influencer that you choose works on a platform that make sense for your business. Even if some platforms have a huge audience, like Instagram or Pinterest, it does not mean that they are the right ones for you.
Remember that the best platforms are not necessarily the biggest ones, but those that have the most devoted audience to your niche. Sometimes, a huge numbers of followers or fans could mean nothing if they are not engaged. While searching for the perfect influencer for your business, you will notice that the same niche can have wildly different levels of engagement on different platforms. For example, while the fashion industry is highly popular on Instagram, results on Facebook are not that impressive.
By understanding which are the more reasonable digital channels for your business, you will be able to reduce the number of possible candidates, making your search easier and faster.
3. Do Not Get Fooled by Vanity Numbers
"The one thing you absolutely must know about influencer marketing is that the numbers don't always tell the whole story. After spending millions on 'celebrities,' I've seen better results from influencers with a smaller but much more niched following than from the widely popular ones."
These words came from the Forbes Councils member, Joel Contartese, who has spent over 10 million dollars in influencer marketing over the past two years.The takeaway here, is that you need to pay attention to which metrics influencers are showing you.
While analyzing this data, remember these "3 R's":
RELEVANCE
It is not just because someone writes about your niche that this person will become the perfect influencer for your business. You need to take a closer look at their followers' demographics and check to see if they match with your target audience. You can get this information directly from the influencer, or make use of online tools such as Audiense.
RESONANCE
Once you find out how relevant the influencer is to your business, you must also take into consideration their audience engagement Just because someone has hundreds of thousands of followers, it doesn't mean that they're good at engaging those followers. Highly engaged audiences are extremely important if you expect people to take action, such as purchase from your e-commerce business.
To find out how engaged the audience of an influencer is, just divide the engagement volume (likes + comments + shares) by the number of followers. For example, on Instagram, you would add the total number of likes and comments on a given photo, and divide it by the total number of followers.
REACH
The last thing to look into is the follower base of your possible influencer. Is it strong enough to make the impact that your campaign needs? Keep in mind the advice from Joel Contartese to not underestimate the value of small audiences. At the end of the day, what really matters is the engagement rate. More than just raising awareness of your brand, a good and effective influencer promotes actions.
Where to Look For Influencers
Since there are millions of influencers online, you probably don't know where to start looking or how to bring an influencer on board for your brand. They are many ways to find your influencer. Take a look at some of the most popular:
Monitoring Your Social Media
By doing this, you could identify some possible brand advocates that you may not even realize that you had. Keep an eye on social media mentions or blog posts about your brand to find who could be these individuals. You can use social listening solutions to help determine your audience's topics of interest and identify those within your social media network who are already brand advocates.
Researching Hashtags
Identify which are the most used hashtags in your market and who is responsible for posting them. To help, you can use an Instagram analytics tool such as Owlmetrics, which makes it easier to find out which hashtags drive the most engagement.
Influencers Platforms
Since the explosion of influencers over the past years, new platforms that simplify the contact of brands with influencers has arisen every. They act as meeting places for brands to connect with influencers that are open to promoting businesses or products. Here are two of them:
FAMEBIT
Unlike many other platforms, on FameBit the influencers are responsible to find brands, not the other way round. On this platform, owned by Google, brands post a campaign they want to run, and interested influencers make proposals of what type of engagement they could create and the relevance to the campaign goals. Although FameBit expanded to also coverFacebook, Tumblr, and Twitter, the platform works best for campaigns with video, due to its origin, which was initially to connect popular YouTubers with brands.
IZEA
Supporting platforms such as Facebook, Twitter, YouTube, Instagram, Pinterest, Vine, and Snapchat, the database owned by IZEA has of over 250,000 influencers operating across multiple social platforms.
The Old, but Always Gold, Google
Another option is to do the search by your own just like you would search for anything on Google. Be sure to include some keywords that are related to your business and results will follow.
You've Found the Perfect Influencer for Your Business. Now What?
Now that you finally found the right person for your brand, you need to establish a strong relationship. Start doing this by following or adding them as a friend and liking or sharing their posts.
After, send them an e-mail or direct message. Tell them why you're reaching out to them, explain a little about your business and how you think that you both could work together.
You can also take the effort offline. Organize events such as launch parties and invite the influencers to come. Creating a real-world connection could strengthen the partnership started on social media.
Here are two simple moves that can improve your chances of convincing the influencer to accept you business proposal:
Free samples
Providing a free sample is a good way to start. If the influencers like your product or service, they may be more motivated and enthusiastic to share it on social media.
Access to a Soon-To-Be Released Product
Similar to the previous action, your influence will be able to try your product and also feel special since they will be one of the first to try it.
Always remember to give influencers freedom to maintain their authenticity. As a study made by Julius Works revealed, 63% of influencers wouldn't work with a brand for a second time if the brand had restrictive editorial guidelines.
A Perfect Move for New Markets
All the previous actions could also be used when entering a new market. The social media influencer marketing strategy can provide the credibility that your business lacks as you try to reach customers that never heard of your brand before. By using the endorsement of an influencer, it is possible to break down the resistance from some buyers when faced with an unknown brand in a shorter amount of time, creating what we call "customer trust".
Extra content: In Brazil, customers tend to use different channels when engaging with brands and buying products online.
To make this process simple, we created this free guide for online advertising in Brazil, where you'll learn how to optimize your campaign results, and leverage your revenue.
Our annual study is out! Beyond Borders 2022-2023
Beyond Borders 2022-2023: How digital payments and e‑commerce are gaining traction in Latin America