[Ultimate guide] How to sell SaaS products in Shopify, WooCommerce and Magento stores?
See how to sell SaaS using Shopify, WooCommerce, and Magento platforms in Latin America and grow your business.
The dominance of the IT revolution has been the centerpiece of the digital age. Its ripple effect has caused an evolution of the commerce industry. Businesses are shifting focus to the online community and the vast opportunities that exist on the internet. And ultimately, innovation is changing the world.
More so, statistics reveal that as of July 2020, 4.7 billion people use the internet worldwide. Hence, many small and medium scale businesses (SMBs) are scaling up and going digital globally. They do this mainly by adopting the Software-as-a-Service (SaaS) model. This way, they can level up the playing field between themselves and major corporations through lower cost and many other benefits.
Furthermore, the rise of e-commerce SaaS vendors has made digitalization easier for SMEs. They empower numerous traditional stores by giving them a space to display and sell their products and services to customers. More so, they provide other services tools necessary for efficient management of their stores.
This text explains how to sell SaaS using Shopify, WooCommerce, and Magento platforms. Come with us and check out all tips on how you can successfully operate and sell it in Latin America.
Free ebook: EBANX Gateway for Shopify – Discover how to sell in more Latin American countries, and optimize your global revenue.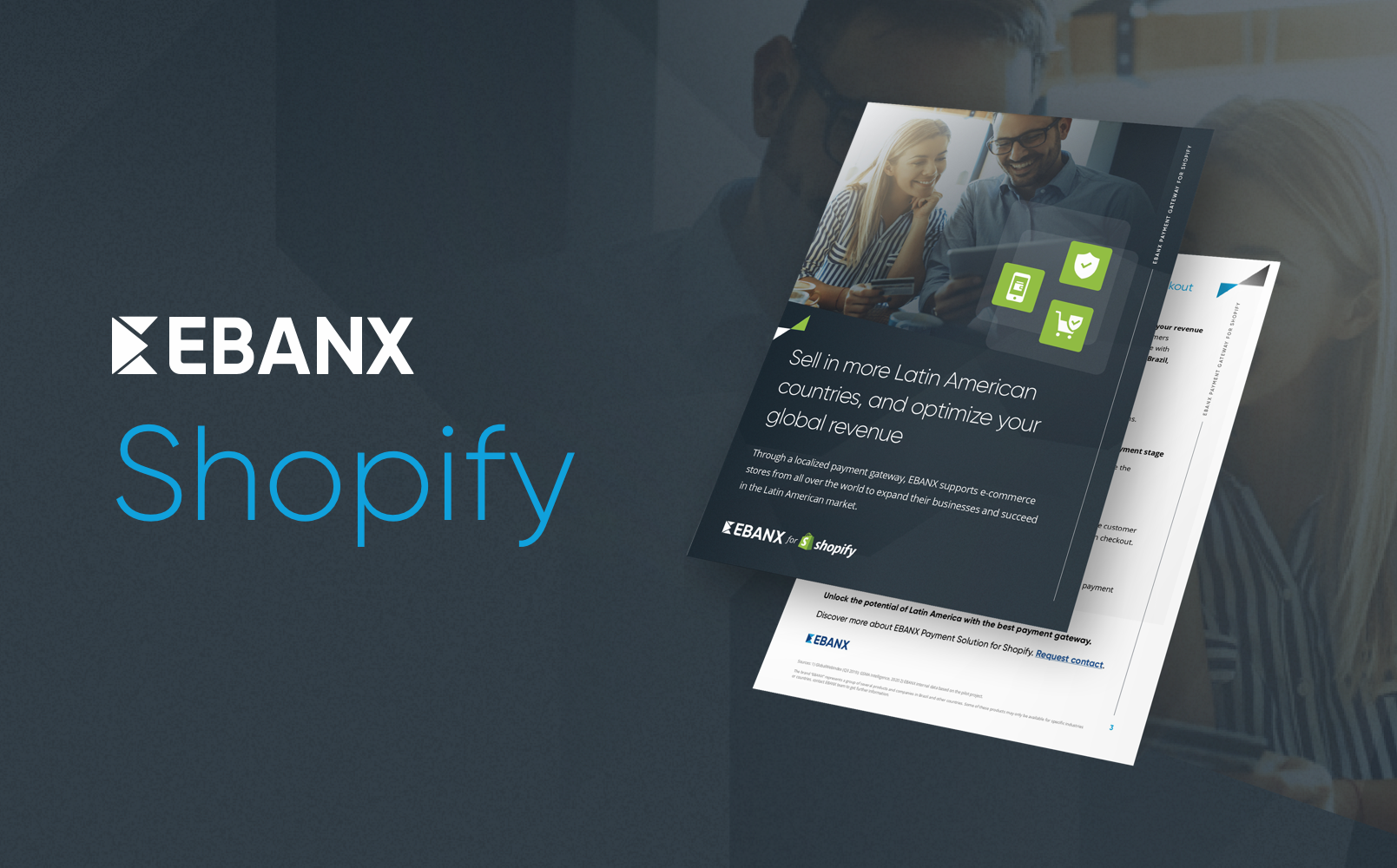 What is SaaS?
Software-as-a-Service (SaaS) is a cloud-based framework that businesses use to deliver software to their customers. It is one of the components of cloud computing alongside Infrastructure-as-a-Service (IaaS) and Platform-as-a-Service (PaaS). It allows you to connect to and use applications directly on the cloud without downloading or installing them. Also, since it is cloud-based, all you need to access is a simple internet access device.
The benefits of the on-demand model are numerous. Foremost, it eliminates the cost of purchasing and installing software since the platform runs on the cloud. Similarly, the cost of licensing is reduced as it is shared among tenants. There are, moreover, other benefits including, scalability, integration, upgrading, and a shorter time to benefit.
Despite these perks, the Latin American market has been slow to adopt this invention. Thus, over the years, many SaaS developers have struggled to achieve steady growth. However, the increased usage of the interne and the COVID-19 has stirred a demand. This is most likely to cause an uptrend in SaaS and e-commerce in the region.
So, how can small and medium scale businesses benefit from SaaS?
SMEs and Software-as-a-Service (SaaS)
The Latin American market has a predominant population of small and medium scale businesses. In fact, over 90% of enterprises in the region have either small or medium sizes. Interestingly, the SaaS model is still unpopular among companies. Hence, SMEs have an ample opportunity to scale up and outperform their competitors.
Invariably, Software-as-a-Service is flexible. It is neither limited by location nor time. Hence, you can sell to customers at different places at the same time. besides being cheaper and easier to operate. In contrast, the traditional model is rigid and expensive to run. Businesses that function with this model find it harder to scale up. Thus, for SMEs to partake of this opportunity, they need to embrace e-commerce.
More so, e-commerce SaaS is the web-based model specific for buying and selling. With this, merchants can create online stores to sell their products. However, these stores need an operating system to function. Thus, the third-party software that provides this is called the SaaS Vendor.
Many companies as well as start-ups use the SaaS model. Some combine the online shop with various physical retail centers. Yet, some others operate only online stores. What they need, however, is an SaaS reliable Vendor, like Shopify, WooCommerce and Magento.
As you are imagining now, it is more than crucial to choose the right e-commerce before you create an online store.
Choosing a SaaS Platform
When choosing your platform, there are a lot of factors to consider. You should make sure you probe well into the provider's reliability, security, and other offerings. Here are seven important facts to look at:
1. Pricing and Available Payment Methods
2. Scalability
3. Search Level agreement
4. Security
5. Reliability
6. Support
7. Server Failure
Now, let us talk about how to sell SaaS using Shopify.
How to Sell SaaS Using Shopify
Shopify is an on-demand software solution that offers people a quick and easy way to become an online store owner. The site is one of the biggest names in the e-commerce market. Canadian programmer, Tobias Lütke, built it in 2004. Located in Ontario, Canada, it powers over one million businesses across 175 counties. More interesting, its core focus is to help more people become entrepreneurs by making it easier to start, run, and grow a business.
SMEs can easily start selling Software-as-a-Service in Latin America using this platform. It (SaaS Shopify) features a user-friendly interface, an efficient operating system, and an award-winning customer service unit. These, among a pool of other features, make it one of the best options available.
STEP 1: Sign Up For Shopify
This is the most straightforward stage in setting up your shop. Visit the Shopify website using your web browser. Then click on "Start free trial".  After this, fill your desired email address, password, and store name into the form displaying on your screen. Then, Click on "Create Store".
Next, the site will ask you which type of store you will like to make; online or brick and mortar store. Now, select the online shop option and click on "Next".
After this, a form will appear on the screen, so fill your details into the form and select "Enter my store".
STEP 2: Add A Product To Your Online Store
After you have signed up, the admin screen of your new store will appear. On this screen, you will be able to upload products for customers to see. Here also, you'll be able to customize to your store. For better experience, your screen options are prearranged in chronological steps to help you set up your account
So, click on "Add product". Then fill in the "Title", "Description", "Price", and "Vendor". You can also add a high quality image of the product. It is essential to add an appealing picture because this attracts the customer's attention.
Shopify also makes categorization easier. It also allows a product to appear in multiple categories. Make sure you remember to save at the end. To do this, simply click on "Save".
STEP 3: Design and Customize Your Website
Return to the admin dashboard. Then, click on the "Customize the Look of Your Site" button. Here, you can creatively design your website the way you want it to look. You do not need any prior knowledge of designs, there are plenty of themes to choose from. You can also pay a little extra to get better options from the premium pack.
Even so, on the premium pack, you can make more detailed changes with HTML and CSS. This is great for those who know how to code. However, the Shopify expert page is there to give you all the help you need for others who cannot code.
Some of the things you will be able to change about your Shopify theme are:
– Fonts
– Wallpaper
– Logos
– Color schemes
When you're satisfied with your design, save it and return to the dashboard.
STEP 4: Set Your Domain with Shopify
At this point, select the "Add domain" button. Then, you can choose to transfer a domain or register a new one for your SaaS product. Choose the domain you like and make your payment.
NOTE: You can either purchase a domain from Shopify or buy your domain name elsewhere – it is totally up to you. However, you will need to update your DNS records if you are uploading an existing name.
Once it is activated, visit the domain to see how your SaaS website looks.
STEP 5: Activate Your Payment System
From your dashboard, select "Payments" on the menu. Here you can choose from several payment processors. Follow the process to activate your payment processor. So, you can now accept payments and keep them in an account.
Least but not last, it is crucial to choose a payment gateway that is right for you and offer local payment methods. A payment gateway is a middleman between your online store and the payment processor. It receives the card, authorizes payment, and protects card details by encrypting all the sensitive information it holds.
So, you now have a functional Shopify online store. Once orders come, accept the order, receive payment, and provide your services.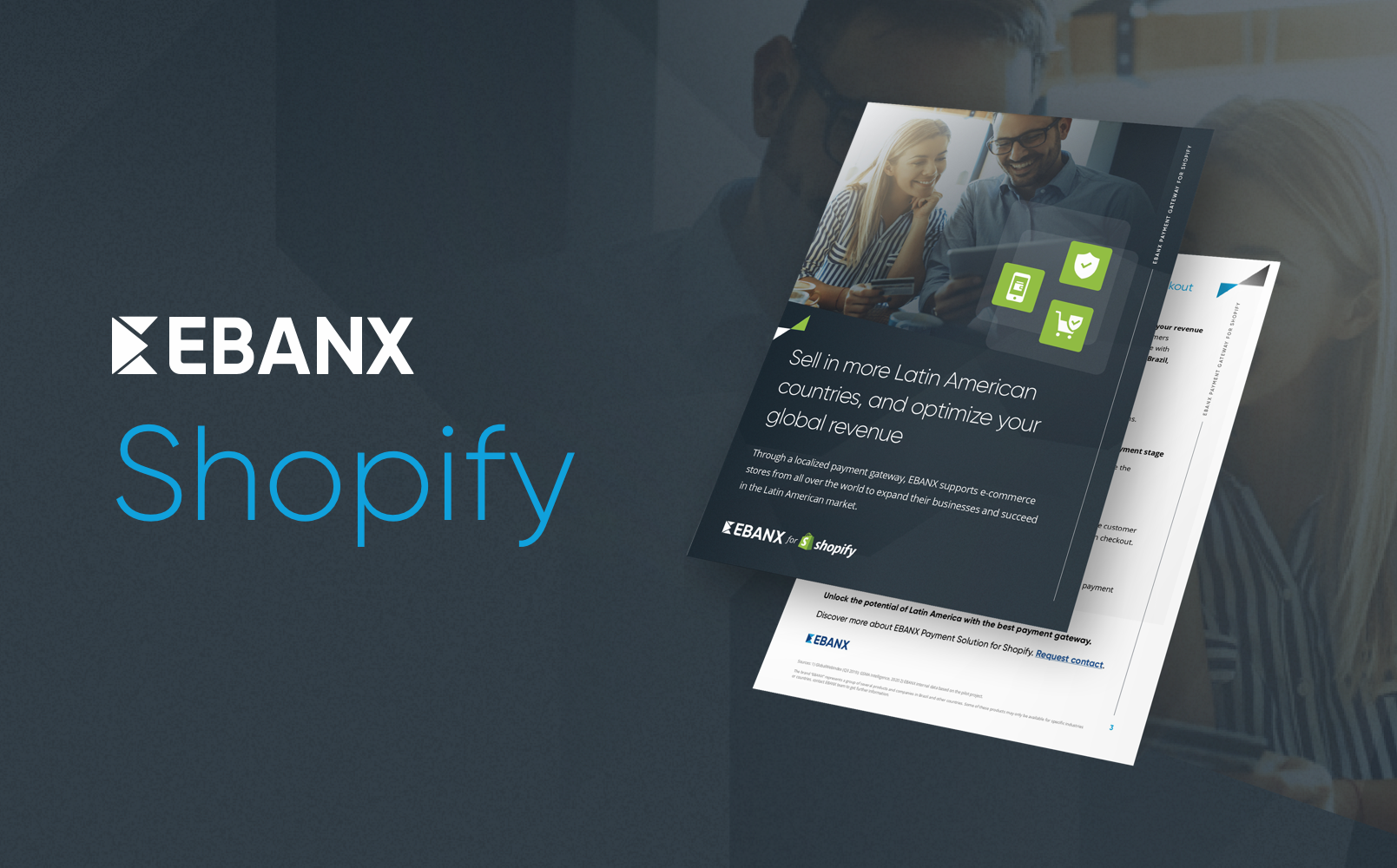 How To Sell SaaS Using WooCommerce Platform
WooCommerce is an open-source e-commerce platform that helps you to create and customize your online store in minutes. It was developed by WordPress theme developer, WooThemes (now acquired by Automatic) in 2008. As of January 2020, it hosts about 3.9 million websites.
A message from the makers reveals that it is created for small and medium scale businesses. Thus, this is another right way to sell SaaS. It is also simple to use and a good fit for emerging markets expanding to Latin America.
Building a WooCommerce SaaS online store is quite different from the way we did Shopify. Instead, we use WordPress to create the site. After this, we deploy the WooCommerce plugin to initiate the e-commerce framework on the site.
Therefore, we shall break this process down into two stages because of its peculiarity. This entire process typically takes only a few minutes. Get ready as we dive straight into the first stage.
STEP 1: Buy a domain
If you do not already have a domain name for the new website, then pick a name. Once you decide, visit a credible domain register (like Bluehost, GoDaddy, Google domains, etc) to reserve the address. After this, we move on to the next step.
STEP 2: Set up your Hosting account
At this point, you have to choose a web host. There are many options to select from. However, WordPress recommends Bluehost. This takes us to the next action in this step, "setting up".
The first step here is to go to Bluehost's homepage. Then, select "Get started". Next, fill in the domain name in the appropriate box. This name is what you decided earlier in STEP 1. Once this is done, fill in the form's remaining and follow the process until the end.
Next, you will have to choose which hosting plan you want. Each package differs from one other by duration and price. Then, click on "Next". On this page, you will be asked to create a password for your account. After completing this, move to the next stage and get ready to install WordPress.
STEP 3: Install WordPress
This is the most complicated of the three steps. So, you are advised to exercise some patience and follow the steps carefully.
– At this point, we are on the Bluehost page.
– On your cPanel, scroll to "MOJO Marketplace" and choose the "One-Click Installs" button
– This will then display a page called script and platforms.
– Then, under the blogs section, click on the WordPress icon.
– The installation window will then display on the screen. Select the "Start" button. This action begins the installation process.
Installation Process
1. Choose the location that you want WordPress to be installed. Click the "Check Domain" button to confirm that it is pointing to your account.
(In case you get an "overwrite" warning, check all the boxes, and continue.)
2. Show Advanced Options. This section allows you to set up your username and password for your WordPress install. Recommendations reveal that it is better to use a different username than "admin" and a strong password.
3. Also, ensure that the "Automatically create a new database for this installation" box is checked. Unless you have a database already set up that you want to use.
4. Now, read the Terms and Conditions and acknowledge so. Then, click "Install Now".
The installation progress will display on the screen. After it is complete, a summary statement containing your site URL, the admin login URL, your username, and your password will appear on your screen. Afterward, login to your WordPress site using your admin URL and your password. That will take you to your WordPress dashboard.
Next, we will advance to the next stage of building the online store.
So, after setting up the WordPress website, the next step is to install and apply the WooCommerce plugin. Hence, to install it, get on the WordPress admin dashboard. Then, on the plugin tab, click "Add New". Next, search for WooCommerce; install and activate it. The system will automatically guide you through the process.
How To Sell SaaS Using Magento
Magento SaaS model is another leader in the e-commerce industry. It is a self-hosted platform. It uses the Adobe Commerce Cloud (ACC). Like others, it also provides a platform for people to build their online store and sell their products to customers.
Magento is excellent for global brands. However, to reach out to micro-businesses, it launched the Magento Go. It offers you the benefits of Magento without the cost. The company hosts a litany of global brands. These include companies like Ford, Liverpool, Helly Hassan and others.
STEP 1: Sign up For Magento
Enter the Magento website and then, click on "GO" which is at the top menu bar of the page. This will then take you to the Magento home page. Now, select "Start free Trial". Then, name your store and fill out the other details in the form. When you're done, click "create my store".
Following this, you'll receive an email from Magento. In this email, you will find a URL. Click it. It will link you to your store admin dashboard.
STEP 2: Design Your Store
On the dashboard, click "Design" and then "Select and customize your design".  A small window will appear with information explaining the process. Select "Continue". Now, choose one from the different theme collection and select "Customize" and then, "Save". However, if you have a good knowledge of CSS programming language, you can edit your theme. To do this, click the "Preview" button and then make necessary changes. At the end of this process, click "Save and Apply".
Then, return to the dashboard. After doing that,  select "Design". After that, select "Click your store logo". Then, click "Submit".
STEP 3: Add Products
Again, return to the dashboard. Under the product menu, click "Create New Products". Now, you will be asked to choose between affiliate and complex packages. Choose to affiliate and click "Continue". Then you can turn on the "WYSIWYG Editor". This stands for What You see Is What You Get. Alternatively, you can directly edit the description by using html. Besides this also use special features like status (to decide whether the product can be viewed live). When you are done, click save and continue.
To add a price to your SaaS product, click "Prices" in the left hand menu. Complete the required fields, then click "Save and Continue Edit". Then, to add product images, click Images in the left hand menu. Select "Browse Files" to add an image from your computer.
When you are done, click "Save and continue Edit".
STEP 4: Shipping and Payment
Before you finish setting up, you have to set up payment and order details. The process is simple. Just follow the progress till the end.
STEP 5: Launch Your Store
Head back to the dashboard. Click on Get Going and then select "Launch Your Store".
Tips On How To Sell Your SaaS in Latin America
SaaS is still unpopular in Latin America. So, online stores face a heavy competition from the local businesses. Therefore, it will require a lot of hard-work to thrive. Thus, the following tips will help you as you start out.
1. Design a beautiful webpage: The webpage is where your customers make contact with you. So, having a good theme and a user-friendly interface makes a good impression about your business. Also, only high-quality images of products should be used.
2. Communicate in local Languages: Communicating with your customers in their language is a good way to connect with them. However, the Latin American region does not have a unified language. Thus, getting your website and available in other languages will be a huge plus.
3. Make them feel at home: Regardless of what you sell, this is important. The website should be homely. Also, ensure that your customer service agents are of the best professional character. Getting multi-lingual Customer Care agents can also help to keep clients in your comfort.
4. Cultivate relationships: This is important to keep present customers and gain new ones. Send emails, birthday wishes, and reminders. This way, you will not lose many customers, and you will have more active customers.
Conclusion
The era of digital commerce is upon us. The invention of cloud technology has revealed numerous possibilities that exist in Information Technology. Unfortunately, SMEs in Latin American have not gained much from this. However, with the big names like Amazon Website Services (AWS) coming into the region, it shows a brighter future ahead.
Our annual study is out! Beyond Borders 2022-2023
Beyond Borders 2022-2023: How digital payments and e‑commerce are gaining traction in Latin America