How to optimize brand growth in Latin America
It's up to you to keep up the strategy to reach more Latin Americans and make global products and cross-border commerce more in reach. Learn more.
Expansion done right
Latin America is not a region to overlook in the slightest. Many brands have recognized the power of the market and invested resources to bring their products and services to the region. Selling to a region is only step one of market expansion. It's up to you to keep up the strategy to reach more Latin Americans and make global products and cross-border commerce more in reach.
It's important to call out that there is not solely one sure-fire way, or even a right way, to expand and grow your brand across Latin America. It's reliant on what it core to your brand and most importantly how your new customers engage with your products and services. However, we believe there is a framework and a few key pieces that every brand should keep top of mind to ensure the longevity of success in the region.
Keeping a pulse on trends
Markets evolve constantly. One of the best ways to keep a pulse on what to do or where to go next involves keeping a close eye on the habits, developments and current scenario within each country.
Case in point, the COVID-19 situation resulted in a change in the way Brazilians consumers shop online. Online shopping increased during this period, and shoppers feel the trend will continue afterwards. This is great information so a retail brand knows how to anticipate volume. On the other hand, digital brands also saw an increase in purchases made with users increasing their streaming consumption.
You can read more about all the additional impacts of the influence of COVID-19 on cross border purchasing in Brazil in our study.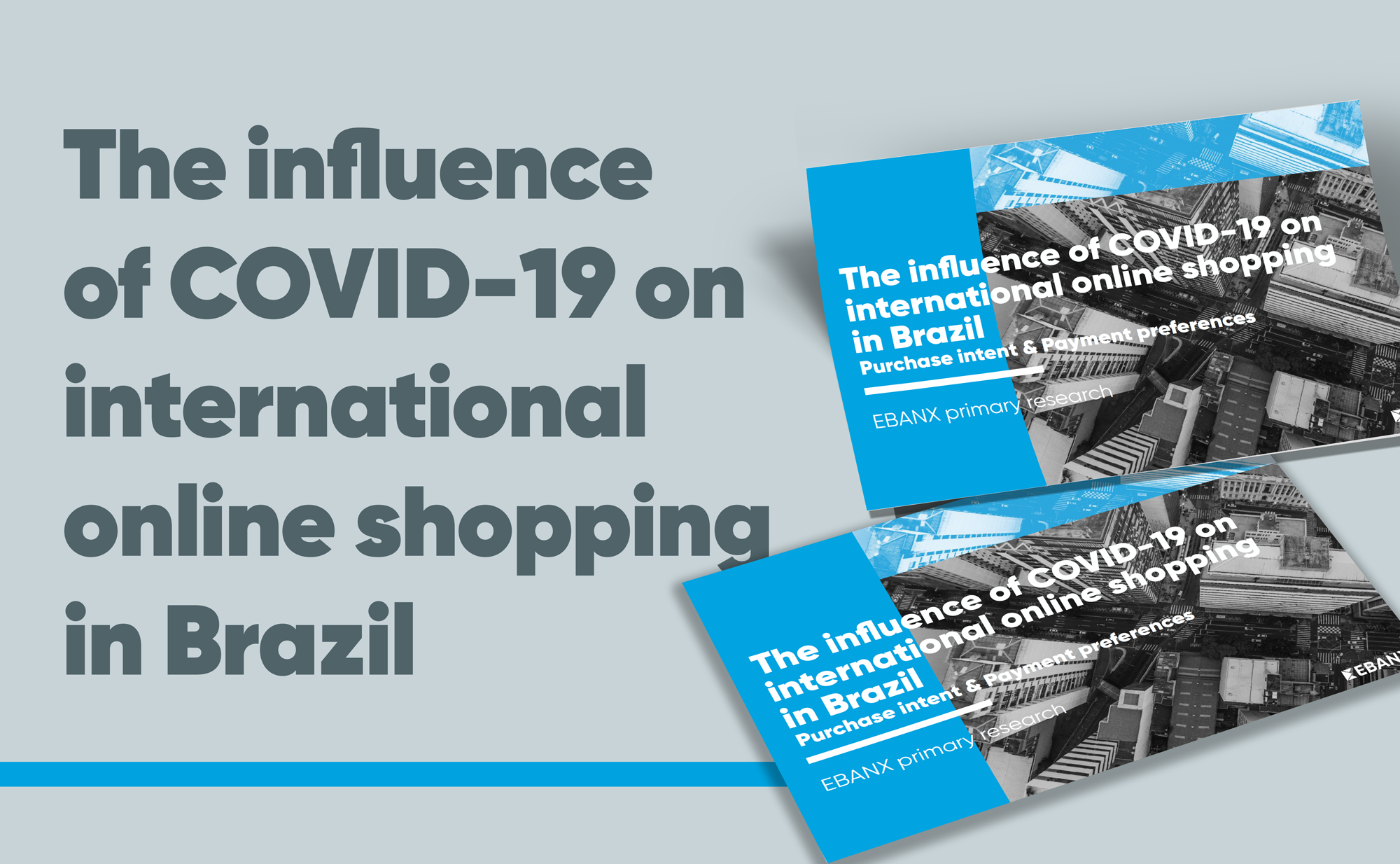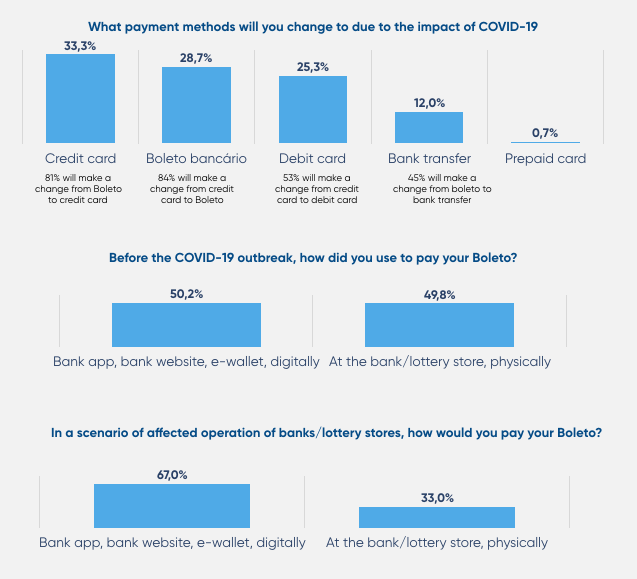 It's important to keep up with business news in the region so you are aware of market shifts, holidays, and anything culturally relevant for your customers. Anything that is relevant for your customers should be relevant for you. A great resource to keep up with is LABS, Latin American Business stories, a publication focusing on all the business and social news throughout the region.
Tracking payments performance
If you've added a local payment method, or even if you haven't, keeping a close eye on your early payment performance can be telling of the gaps you will need to fill.
Ask yourself the following questions:
– Are my approval rates exceeding my expectations?
– Where do customers drop off?
– Which payment method is the most commonly used?
Beyond completed transactions, payment performance can also help you to understand what times and when your customers are most likely to buy. This can help to inform stronger more data driven marketing promotions. For example, an EBANX customer leveraged their payment data to tell what day of the week that subscription purchasing and approval rates were highest.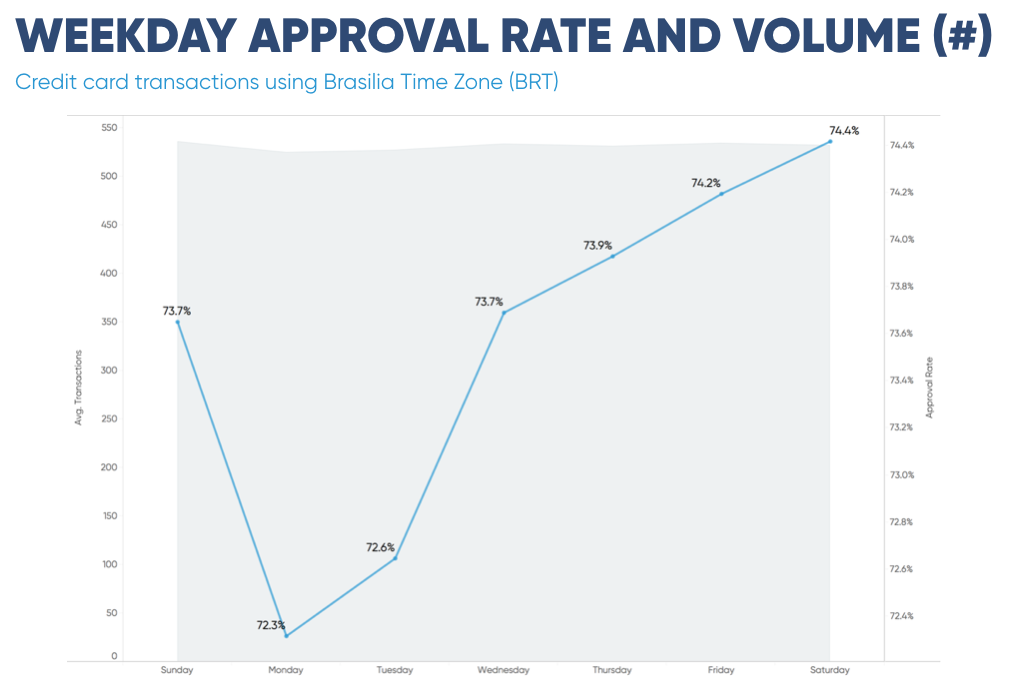 Use this data not as a means to tell you if your strategy is effective and lucrative enough, but as a way to be closer to your customers and understanding the unique habits of shoppers throughout the region. Market data can only tell you so much about surface level consumer behavior that may or may not be representative of your customer base. The real gold is in the metrics you are tracking in house.
Monitoring potential new markets
Brazil and Mexico have long been the power players in Latin America. For market entry, it makes the most sense to first tackle these two regions. However, we see the strength emerging from other countries in the region. Colombia leads the way in app usage.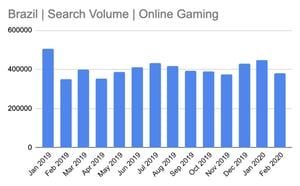 In Argentina, 70% of the population online shops. 85% of Chileans have internet access. Don't let borders limit the possibility of reaching new customers. This is why it is paramount to have a local partner that can help you break down barriers and service all the diverse countries around the region.
One simple tip we advise for informing which market to consider next is monitoring your search volume trends. Who is searching for you and how frequently? Is this comparable to your top performing markets. We know that there is some seasonality in search trends, learn more about that here, but for the most part it's a good indication that can show progress and interest overtime.
Connecting with your customers
Even though you may not have a local presence, technology has made it possible to connect with your customers from miles away. Invest in regular customer touch base points whether that's in the form of customer surveys, chat support, or even user conferences and trainings. These are all different methods that can help you to understand how your customers in each region are engaging with your products and services.
Don't overlook simple things like the review sites that are popular in each country. In Brazil it's Reclame Aqui. This can give simple insight into every day frustrations your customers are facing or their praises of your product. Either way its a great way to connect with your customers without forcing interaction and a means to get ahead of challenges to provide them with the best product around.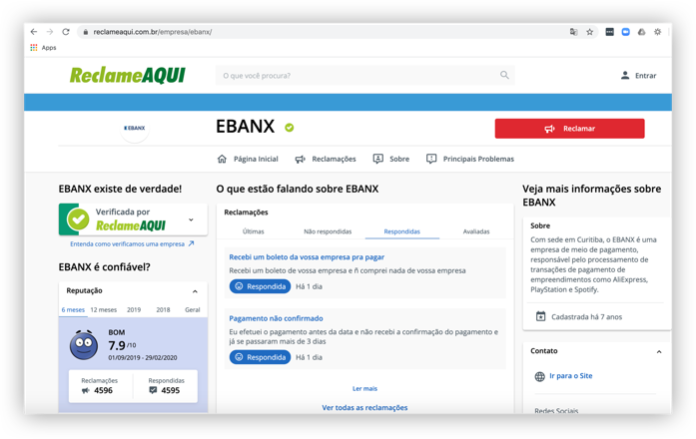 Additionally leveraging resources like EBANX consumer research resources, can help you to conduct studies on your audience, test new products, and premises through a third party to provide the most accurate and authentic information.
The most important takeaway: don't let up on localization
If there is one takeaway from how to maintain an expansion strategy, our best advice is to never let up on the investments you make in localization. Creating experiences in local languages, charging in local currency, and aligning your initiatives and branding with local events and topics help to foster trust between you and this new group of customers whether you have a local presence or not. Consumer trust is priceless.
EBANX is here to help you navigate the market whether it's your first step or your next major move in gaining larger market share. As an expansion partner in the region we help you to offer local payments with the highest approval ratings, connect you with localization consulting and provide the best service throughout the region.
Are you ready to optimize the growth of your brand in Latin America? Let's chat today.
White Paper: Digital Wallets in Mexico
See our analysis about Digital Wallets in Mexico and how to offer it as a payment option there