How to create a converting content strategy for the web
6 tips for you to start a content marketing strategy that really talks to your customers on the web and increase conversions.
Content creation has become one of the most effective ways to attract qualified leads for online businesses. It is simple, fast and budget-friendly. More than that, in addition to taking your website up each step to reach the top positions in Google, a good content marketing strategy has the power to charm consumers.
From the that the connection is formed, all you have to do is nurture those consumers with more relevant content. I am not talking about direct selling, but to answer to the main doubts and questions of your potential customers, increasing the chances of them acquiring something from your company.
We already talked about SEO strategies for ecommerce sites to get online stores well-positioned in search engines, and now is time to help you convert your content into sales.
So, let's dig in to find out what converting content is and how you can produce and apply it to your website, blog, videos or any other online channel in order to increase sales.
6 tips to achieve a high-conversion content strategy
Answer your customer
Converting content brings a differentiated point of view as it answers to matters that customers are looking forward to have resolved.
Imagine you are trying to market a cloud-based accounting software. You would need to know exactly what issues your main audience (often small business owners) is facing and create content to help them solve their problem, especially if the issue is linked to something that your product can solve.
They might wonder how to increase the productivity of their accounting process, how to automate their financial operations, or even tips on reducing costs. You can use all of those questions to create a unique, useful content that will make your software pop up in the mind of your customers when they reach the buying stage of the customer journey.
If your content brings more practice than theory while solving the customer problem, you would surely convert many clients to your software. And this is something that can be applied for any kind of business.
Avoid misleading content
It's cool to be creative when it comes to writing the title of content. But to make the consumer click, you need to motivate them. And this is how you do it: telling them exactly what they will gain from that reading.
Titles like "Why you did not have 356% ROI in the last month", for example, will catch the eye of those looking for ways to monetize their businesses. Once you've captured the reader's attention, you must give the pot of gold to him: how to get 356% ROI in the next month.
"Don't try to promise what you won't be able deliver throughout the content."
In the particular matter above, offering the content in video, in the form of online course, or even a webinar, would be ideal in this strategy. Online marketing is all about making content available in different formats and channels.
Create a sense of urgency
People are always looking for an immediate solution. Imagine an online retail store owner, this merchant can use this customers' need as a way to catch the attention of those who are browsing the web. For example, using in the product page or blog post the keyword "the smartphone of the future in your home tomorrow".
Who doesn't want to receive the desired product at home in such a short time? Obviously, you should only promise what you can deliver, so make sure to set adequate delivery deadlines, especially if selling internationally.
 Read also: CRO: 3 Main Website Structure Factors That Influence Conversion Rates
Scarcity is another strategy to be used when creating converting content. If you offer online advice, for example, you can create rich content, such as an e-book, and offer free advice only to the first 50 people.
In traditional ecommerce, this strategy works by placing a countdown counter for the quantity of products still in stock or a "only 10 available units" call to action.
Talk to your audience
Corporate and impersonal texts do not create emotional bonds with the public. On the contrary, they alienate customers, giving the impression that the merchant is unreachable and not close to customers.
Contents that convert are written conversations. A dialogue which has the main goal to help your client solve a problem or need, which can ultimately lead to a conversion. Therefore, when starting your content strategy it is best to adopt the same language your audience uses, investing in a personal approach and seeking to talk about complex issues at the same time that you avoid talking in technical jargon.
Be simple, natural, and use the words you speak everyday. But beware: this is no excuse to forget about grammar and education, okay?
Use emotion
Arousing feelings of empathy and identification is the best way to make content that converts. And, for that very reason, the language should be as close as possible to your audience and the content must be aimed at giving customers what they are looking for.
If a person is going through a difficult time and searches on the web a starting point to solve a problem, she probably hopes that whoever is on the other side, selling the solution, understands what she is experiencing.
Imagine that you are a psychologist that offers online care. You attract to your website someone who is going through difficult times and suspects that he is depressed. They will probably look for the cause of the depression, its symptoms and, finally, the treatment.
When it comes to creating content for that person, you need a lot of empathy to know what the difficulties are and how they can overcome them, translating that tact into words of help.
Care about the looks
High-converting content format is well-laid out, with adequate spacing and breath spaces (blanks) so that the page does not become cluttered with visual pollution.
Hiring web designers is key to making your blog or website look attractive because they know how the human brain works when viewing information, UX hacks to improve conversion and other visual elements that may increase the odds of making the customer hit the buy now button.
Just to give you a hint, the most relevant content, for example, should always be presented right away in the first paragraph. If you can capture the attention of the reader at that first moment, surely the user will follow through to your content. These were a few tips to help you set your content marketing strategy.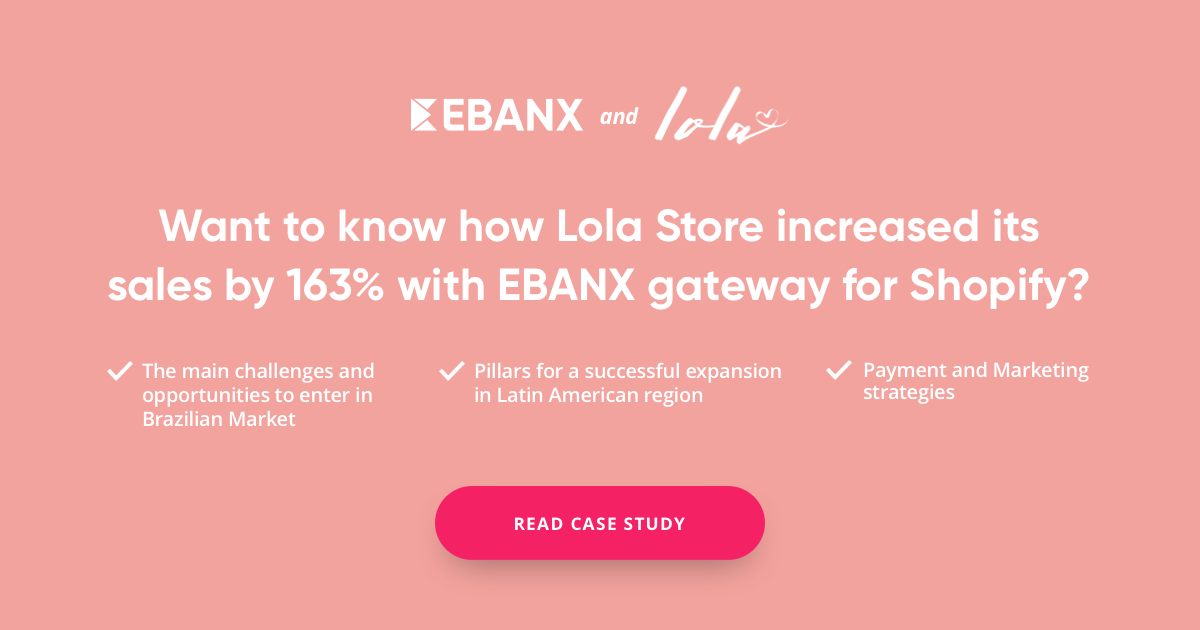 Our annual study is out! Beyond Borders 2022-2023
Beyond Borders 2022-2023: How digital payments and e‑commerce are gaining traction in Latin America