A Step-by-Step guide to creating landing pages that convert
We have listed some guidelines that you should take into consideration when creating, or optimizing, your landing pages. It is time to get through it!
Landing pages are a great resource for  companies seeking to improve their online presence and increase the number of customers. This type of page is often the first stop for many consumers who are looking for more information about a product or a service and is one of the most effective ways to get the attention of your target.
When it comes to leads acquisition, landing pages are essential, since they are usually conversion-oriented. In fact, a landing page's main goal is to offer the visitor more information about your brand or company and convert them into a new contact for your base or directly into a new customer, ready to purchase what is offered.
But, how do they convert? By offering something in return. A customer will share their contact information much more easily if they receive a benefit, like a free trial, a discount or even exclusive information.
"A landing page must have a conversion-oriented axis at the moment of the page's creation in order to generated great results."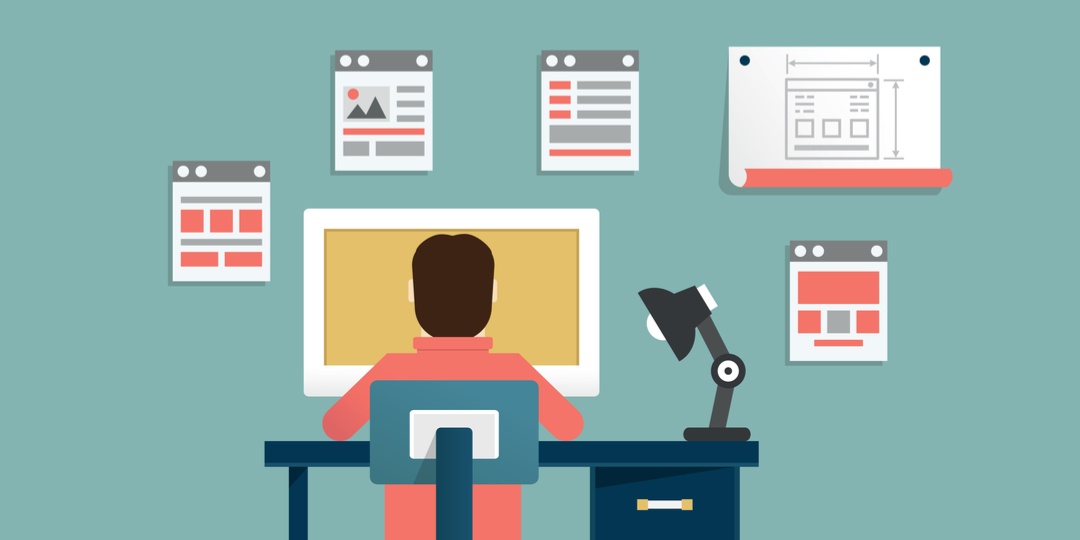 If you don't have a design department or have not created a budget to hire freelancers, don't worry! You can create high-performance landing pages and conversion on your own. To do so, try tools like Unbounce and Instapage, or Launchrock for "coming soon" campaigns.
And, to help you in this task, we have listed some guidelines that you should take into consideration when creating, or optimizing, yours. Let's see what are the secrets of the best converting landing pages?
Creating Landing Pages that Convert
1. Be organized and clear
We mentioned earlier that a landing page should share information about the company, products or services. Therefore, it should be direct and clean, and structured in an intuitive way. The user needs to navigate without noise, without anything distracting him from the ultimate goal, which is conversion. To do so, select the information carefully, only including what is essential.
The customer must comprehend the essence of the page as soon as they land on it. Avoid long paragraphs and excessive text, by providing accurate information. When distributing the content across the page, think about leaving some blank spaces. This will make the reading easier for the customer and will help highlight the most relevant information. You can also organize sections for each specific subject such as benefits, user reviews or lists of companies that have already contracted your product or service, if you are in the B2B segment.
2. A good copy is fundamental
A well-written copy is crucial for emails, blog posts, ads, videos and on landings pages this is no different. The difference is that a LP copy needs to be a real killer one. Express your idea in a nutshell so that the concept of the brand or product offered is clear and flashy. It's almost like creating a slogan, and it's not always worth using imperative resources related to the sale, you need to get attention and not look like you are pushing the offer too hard.
3. Encourage visitors' trust
Showing that you are trustworthy is not always that simple. What are the elements capable of winning the customer by leaving them relaxed about the brand or product? Anyone who visits your landing page will possibly have questions. For example, the visitor may understand the concept of your business, but does not understand how the operation flows.
To solve that:
You can include some mini-videos or animations, or even list the contact details of the person in charge to clarify doubts at the bottom of the page.

Feedback from old customers also helps a lot. Select a few phrases of effect and use it as a quote on your landing page.

Another type of information with a lot of convincing power is data. Use numbers to prove the relevance of your product.

If you are in B2B business and your clients allow you to use their logos on your landing page, do it.
On the other hand, do not overload the landing page with visuals, try to use only some of the examples cited.
4. Create simple forms
Many of the e-commerces landing pages we find on the internet are meant to collect users' data to use in subsequent actions. For example, in some cases, a form is required to be completed for newsletter subscription, discounts or to download exclusive material.
And, since these people have shown interest in your products, the worst thing you can do is complicate things for them.
So, when creating forms for landing pages, be as simple, short and direct as possible. This reduces the chances of losing the customer in the process of filling up the form. Don't leave aside the most important data and try to evaluate which ones can be obtained later, through a marketing automation process. The form also needs to have a friendly and functional interface.
5. Go mobile
The number of people who search for information about a product via mobile devices before purchasing it grows each day. In fact, 86% of smartphone owners do their research directly on the cell phone. It is essential to know how to take advantage of this micro moment effectively. Therefore, it is mandatory for landing pages to be adapted for this type of device.
6. Put the CTA button in the right place
Most landing pages have a call-to-action button that serves to download an app, subscribe to a free trial, get a discount, start the purchasing process, etc. It all depends on the purpose of your landing page. The buttons are the trigger that gives you the possibility to check the metrics and performance of your landing page, specially conversion rates.
Elements such as the color, size, shape, and phrase you are going to use on the CTA button are extremely important. The location of it is usually equally or even more important, though. The button needs to be located somewhere that it can't be visualized by the customer at first sight.
Promote it on Search Engines
Social media is an effective way to make your landing page more visible, but search engines are the best place to promote them. Why? Because a visitor who arrives from a specific keyword search is very qualified and is probably at the moment more inclined to interact in some way.
Regarding SEO, specifically, landing pages that will remain online for a long period, should be optimized with keywords, especially long-tail keywords. This is because the searches are much more specific and you have less competition in each keyword. If you can take advantage of the volume of searches to win leads organically, better yet.
In conclusion
As we could see, landing pages are excellent resources and offer great opportunities of conversion when they are designed correctly. So, consider your business' goals and study the audience with whom you want to communicate. If you follow each one of the steps we presented in this article, there is a high probability that your next landing page will be successful and raise your conversion rates.
Our annual study is out! Beyond Borders 2022-2023
Beyond Borders 2022-2023: How digital payments and e‑commerce are gaining traction in Latin America