7 ways CRM can help your e-commerce store grow
The e-commerce CRM's main goal is to make your customer happy and loyal to your business – and this goes beyond giving gift cards or coupon codes.
Customer Relationship Management (CRM) softwares help businesses to organize their customer details, understand their shopping and navigation behaviors, provide customer services (before and after-sales), promote engagement with your brand on social media and analyse their input and output information to be used for decision making at the management level.
The ecommerce CRM's main goal is to make your customer happy and loyal to your business – and this is much more than delivering gift cards and coupon codes. After all, ecommerce is about people and they need to be cared for.
Extra: In Brazil, customers tend to use different channels when engaging with brands and buying products online. To make this process simple, we created the guide for online advertising in Brazil, where you'll learn how to optimize your campaign results, and leverage your revenue. Free download!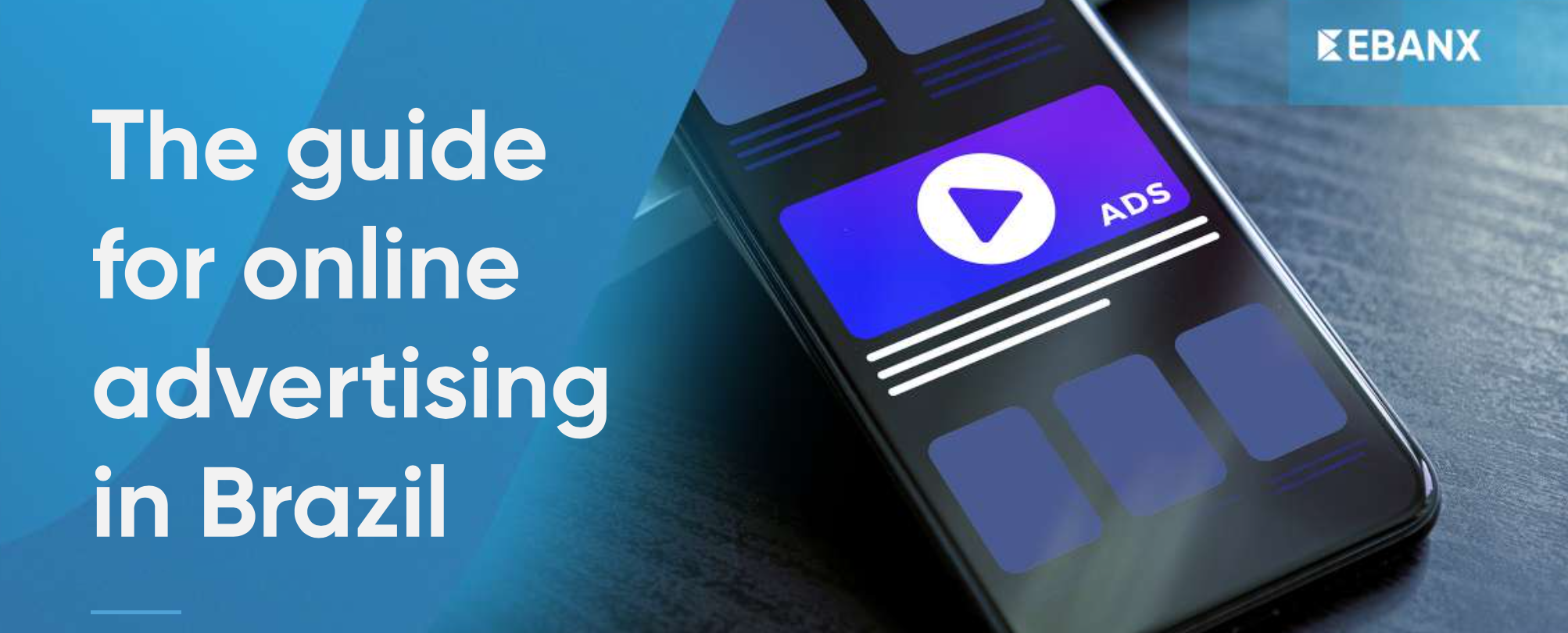 What is a CRM software?
According to this article from The Economist, CRM 'is a way of designing structures and systems' in order to provide customers with what they want and not what the company wants.
A CRM software is an automation software which tracks, stores and analyses the most important information about your customer in its database: personal details, shopping and on-site navigation behavior, source of acquisition, direct interactions with your company (chat boxes, email, etc.) and social media interactions (mentions on Twitter, reviews on Facebook, etc.).
CRM starts with organizing your business process and staff having in mind that great customer service is the basis of any company who wishes to stay in business in the 21st century. Over $60 billion was lost due to bad customer service in the United States alone, according to Forbes.
The CRM system will provide you with valuable reports so you can take management decisions and design your marketing plan strategically.
Investing in a CRM software for your company will not only save you and your team time and money, but will also help to increase revenue by providing the customer what they desire: undivided attention.
CRM softwares range from simple and free to robust and high-priced solutions. Those to suite a "mom-and-pop" ecommerce size business to multinational businesses. They come with several different features, so it's up to you to decide what do you actually need for your business and how much you can afford to invest. You can always add on features in the future.
What can a CRM software do for you?
1. Learn who your visitors are
As an ecommerce business manager, it is important for you to know where your customers are coming from (organic search, ad campaign, social media, referral etc.). So while visitor are on your ecommerce site, you should encourage them to fill out a small sign up form with personal data (tip: give them a discount coupon in exchange for this information!).
This important data, combined with the "breadcrumbs" they are leaving behind, will teach you who they are. In general, a CRM system will store the information such as contact or personal details (name, zipcode, country, date of birth, etc.), source of acquisition ("where they came from"), category, department and product interaction, order history (including abandoned carts) and purchasing behavior.
With that, you can create personas to identify clusters of customers who behave in a similar pattern in your ecommerce store.
Also, this allows your customer to sign-in on your ecommerce platform using their Facebook account to get even more data (which is also an easy way to sign-in for the future visits too).
2. Provide customer support…
Picture this:
Customer A spends a great amount of time in your online store browsing around and comparing products. He is in doubt. He doesn't know what is best for him and needs help. A chat box opens up on his end and asks if he needs to be assisted. You two interact, and now he has no further questions and the chat ends. Customer A confidently checks out in your online store, making him a happy customer that will most likely come back.
Customer B prefers to be assisted talking to a real person on the phone, so he calls the number listed on your ecommerce site. Your CRM system has a call center dashboard with access to his complete profile, so the customer service representative assisting him learns instantly about his shopping behavior and frequency, average spending, along with his personal information. Customer B is satisfied with the service, and decides to checkout.
3. …and after-sales support
Customer A receives his product at his designated address. Because you know that he had questions prior his purchase, you follow up a few days later to check with him if he needs any further support. Maybe he needs help using, installing or operating the product? Or perhaps he needs a refill? Or an accessory for his product? This is your opportunity to go the extra mile for your customer.
This is what after-sales are for. Even a simple CRM software will provide you with automatic after-sales support for your customer.
Customer B's order got lost in transit. He never received his order and is very upset by the whole situation. He contacts your store by phone again, and by tracking his personal details or order number you identify the incident.
Through your CRM you are aware that he is a new customer with high purchasing power and a well-connected individual on social media, so you are now able to provide the proper support and make the best decision to solve his ticket.
5. Optimize e-mail marketing campaigns
Now let's talk about Customer C. They are interested in books about art that you are offering in your ecommerce. You have just received brand new coffee-table books on Vincent Van Gogh and Claude Monet.
The CRM software for ecommerce will keep track of Customer C's recent category interactions and will automatically create email marketing campaigns, wrapping up deals and product offerings (including those brand new Van Gogh books you have received!) aiming specifically to Customer C.
This way, the products curated within this e-mail will have a larger chance of generating a conversion than a generic e-mail marketing campaign without product offering optimization.
6. Re-engage customers and potential customers
It has been a while since Customer D visited your online store or made a purchase. Maybe it is time to send him an e-mail with a personal coupon? Or is he the kind of customer whose eyes will shine with a free shipping deal?
With a Customer Management Software you are able to engage your potential customers with personal coupons, special deals, loyalty points and more. It is all about understanding their navigation and purchasing behavior in your ecommerce, and the CRM software will automatically do the trick for you.
6. Track and store customer behavior data
Did you know that all your visitors and customers leave "breadcrumbs" behind while navigating through your store? This data will not only be helpful to understand the general navigation in your ecommerce but will be very useful to learn how your visitors behave in your store.
The CRM software will gather all these breadcrumb data and provide you with reports full of precious information that will be important to help you take management decisions in order to increase revenue for your business.
7. Connect your brand with social media
Needless to say, Customers A, B, C and D have lives on social media (Facebook, Twitter, Snapchat, Instagram, etc.) and it is highly probable they'll interact with your brand through these channels by talking about your brand, sharing products, sending you messages, leaving reviews, etc.
These interactions are important to Customer Relationship Management because it will help you monitor the level of engagement they have with your brand and online store and you'll be able to create call-to-action posts or ads focusing on your goals.
Also, CRM softwares can integrate customer support provided via social media with its database, so no information is missed!
What are the best CRM softwares available?
Pipedrive is excellent for first-time CRM users. With a clean and user friendly interface, its name comes from the visual pipeline you see on your dashboard, which can be customized to suit your business needs. Pipedrives pricing starts at $12/month/user for a simple customer contact timeline and calendar management. The Platinum tier ($63/month/user) offers the complete package: calendar, schedule and alarms, contact timeline, product catalog, revenue forecasts and sales reports. Although easy to navigate and intuitive, Pipedrive is not as robust as Salesforce or Zendesk and you'll have to integrate other services if you need specific functionalities.
Salesforce is a household name. No doubt it is the largest CRM software provider in the world, with 20% of global market share according to Gartner. The new Salesforce Essentials, a complete cloud-based solution tailored for budget-sensitive businesses starting at $25/month/user. This CRM software helps ecommerce businesses by providing tools to work on smarter marketing, improve sales productivity and customer retention. Salesforce integrates with most ecommerce platforms, including Shopify and Magento.
Extra content: 6 Tools Every International Ecommerce Business Should Consider
Metrilo is an all in one software: ecommerce analytics, CRM and e-mail marketing platform. It easily integrates with Shopify with only a few clicks and it will even sync with your past customer contacts, orders and historical data in the system.
Starting at $99/month, you'll be able to work with detailed information about your customers and visitors, including their on-site behavior, revenue, orders, sessions, contact info, tagging, filtering and segmentation. Metrilo also offers 30 pre-set filters to segment your customers according to their behavior tracking.
You have probably opened a ticket at Zendesk at least once in your life before. Zendesk is the most popular customer service software in the market, helping your company to assist your customers in an easy, fast and user-friendly way.
Besides the 'customer support' product, Zendesk also has complete modular solutions such as analytics and reporting, call center software, proactive campaigns management and Guide (a "wiki" for customer service professionals in your company). If you do not have enough staff to assist your customers online, Zendesk offers a bot to initially talk to your customers before a human is required to step in. 
Our annual study is out! Beyond Borders 2022-2023
Beyond Borders 2022-2023: How digital payments and e‑commerce are gaining traction in Latin America